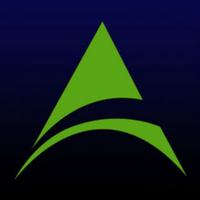 Apex Delivery Tracking
Free Get
Apex Delivery Tracking Description
Run your business with Apex delivery tracking app. Whether you have one or multiple​ ​online stores​ ​powered by Apex, this app makes it easy for you to manage your orders and products, connect with staff, and track​ ​deliveries. Delivery logistics software used by electronics, furniture & appliance retailers.

NOTE: Requires Scheduling and Management web console access to use the product.

PROCESS DELIVERIES
• Track deliveries
• Manage tags and notes
• Contact customers
• Add Timeline comments
• Attach photos after delivering products.
• Customer signatures.

EXTEND YOUR STORE'S FEATURES WITH APP
• Access your Apex delivery tracking app for online and in-store orders​.​

​
------------------------------------------------
FEEDBACK AND SUPPORT
Call us at 1-855 416.2739 for support. You can also contact us at Apex Support, or visit​ ​apexsoft.ca.
Apex Delivery Tracking 0.1.8 Update
Thanks for using Apex Delivery Tracking. We've updated our In-store Orders.
More