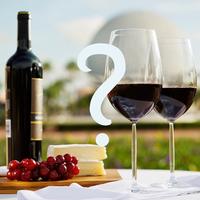 App for Food and Wine at EPCOT
Free Get
App for Food and Wine at EPCOT Description
Scavenger Hunt for Food and Wine Festival at EPCOT 2018

Everything you'd like to know about the festival, including food, locations, entertainment schedule, park information, and even a scavenger hunt!

Track where you've been and what you've found, and get all the details in one convenient guide directly on your iPhone!

EPCOT Food and Wine Festival 2018 Festival Guide and Scavenger Hunt

Get the Festival Guide directly on your device, including country information, food and drink information, concert series, and even passport stamping tracking!

In addition, get the bonus of the #1 rated popular EPCOT Scavenger Hunt, included directly in this app for you!

Peruse the festival information, solve the scavenger hunt questions, plan your visit, or juts have fun with the app while waiting in line!

Get it now and enhance your EPCOT experience!
App for Food and Wine at EPCOT 1.1.1 Update