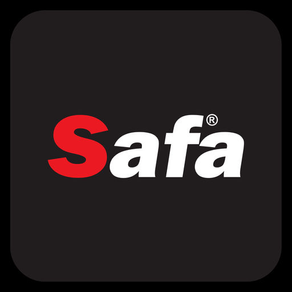 BayiSafa - SAFA BİLGİSAYAR LTD
BayiSafa - SAFA BİLGİSAYAR LTD Screenshots
About BayiSafa - SAFA BİLGİSAYAR LTD
HAKKIMIZDA

Şirketimiz "Yazıcı Tüketim Malzemeleri" (toner, kartuş, şerit) sektöründe faaliyet gösteren kuruluşlardan biridir.

1998 yılında kurulmuş olan SAFA BİLGİSAYAR LTD.ŞTİ. bilgisayar satışı ve teknik servis hizmetleri ile ticari hayatına başladı. Daha sonra 2000 yılında yeni bir yapılanmayla Yazıcı Tüketim Malzemeleri pazarındaki hareketlilik ve büyüme potansiyelini görerek bu sektöre odaklanmaya ve uzmanlaşmaya karar verdi. Zaman içinde pazar koşullarına bağlı olarak ürün portföyünü sürekli olarak yenilemeye ve çeşitlendirmeye çalıştı.

Bilişim sektörünün hızlı gelişen ve değişen yapısı içerisinde SAFA BİLGİSAYAR LTD.ŞTİ. S Print markası ile 2009 yılında yeni bir çıkış yaparak yazıcı tonerleri üreticiliğine adım attı. Sahibi olduğu S Print markası ile tüm marka ve modeller ile uyumlu; %100 yeni, yüksek baskı kalitesine sahip, ISO 9001 – ISO 14001 – OHSAS 18001 kalite belgeli, yüksek fiyat avantajlı ve en önemlisi bire bir değişim garantili yazıcı tüketim malzemelerinin üretimini hayata geçirdi. S Print %100 Müşteri Memnuniyeti ilkesi ile pazarda yerini aldı.

Şirketimiz bugün geldiği noktada; yaklaşık 17 yıllık tecrübesi, sahip olduğu değerleri, sağlam firma yapısı, marka kimliği, çalışma prensipleri, uzman satış ve pazarlama kadrosu, geniş dağıtım kanalı, hizmet kalitesi ve güvenilirliği ile tercih olmayı hedefleyerek kalite, güven ve yenilikçi bir anlayış içerisinde yüksek müşteri memnuniyeti elde ederek büyümeyi prensip edinmiş olup; Yazıcı Tüketim Malzemeleri sektöründe faaliyet gösteren öncü kuruluşlardan ve sektörün önemli oyuncularından biri olmaya devam etmektedir.



ABOUT US

Safa Bilgisayar Ltd Sti has founded in 1998. Safa bilgisayar has started its commercial businesses life by providing technical services and computer sales. We than noticed the potential and dynamisim in printing consumables and therefore we decided to focus on this specific market. In the meantime, depending on the market conditions we have kept our product range very enriched and updated.

Within the rapidly changing nature of our sector Safa Bilgisayar has started producing printing toners under the name of S Print. With S print we have commenced 100% compatibe products for all brands and models, Our products have very high printing quality and have high standarts which are ISO 9001-ISO 14001-OHSAH 18001 quality certificated.

S Print offers highly competetive price advantage and replacement quaranteed printing consumables for 100% customer satisfation.

With 18 years of solid experience and well established firm structure, We are constantly striving to satisfy our customers with the values we have, brand identity ,working principles, diversed distibution channels, expertise marketing staff and high service quality.

We as Safa Bilgisayar will firmly keep providing inovative solutions and be one of the leading player in Printing consumables market.
What's New in the Latest Version 1.2.42
Last updated on Mar 29, 2018
Old Versions
Performans ve arayüz iyileştirmeleri yapıldı.
Version History
Performans ve arayüz iyileştirmeleri yapıldı.
BayiSafa - SAFA BİLGİSAYAR LTD FAQ
Check the following list to see the minimum requirements of BayiSafa - SAFA BİLGİSAYAR LTD.
BayiSafa - SAFA BİLGİSAYAR LTD supports Turkish
BayiSafa - SAFA BİLGİSAYAR LTD Alternative