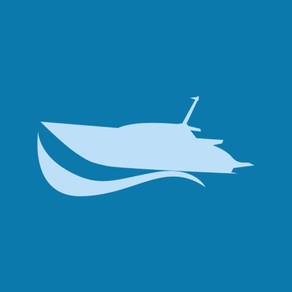 Boating Weather
5.9
for iPhone, iPod touch
Boating Weather Screenshots
About Boating Weather
Need to know what the marine forecast is before you go boating or during your boating trip? The Boating Weather App for iPhone and iPod Touch is the answer.

This intuitive app will show you the wind speed, surf and wave height for your coastal zone in the United States. Marine weather data is provided by the National Weather Service (NOAA).


Features:
- One touch National Weather Service forecast for today, tonight and this week.

- Shows wind speed, seas wave height and surf forecast.

- Add a location to Favorites for easy reference when switching between zones

- Shows small craft advisories.

- Set your default location to show your local boat weather forecast.

- Simple, intuitive design, quick loading

Whether you want to go on a boating trip, out fishing or for a quick sail, the Boating Weather iPhone App will tell you in a snap what the seas are doing!

"Connecticut state -> LONG ISLAND SOUND EAST OF NEW HAVEN CT/PORT JEFFERSON NY

We regret to inform you that we're getting updated data for March 30, 2021, which should be updated daily and show current day data. As per the website, we are unable to receive the updated data. We assure you that our team is constantly working on and we will soon come up with the best resolution. "


Please Note: This app does not show forecast for inland waterways/rivers and does not show the forecast for Puerto Rico.
What's New in the Latest Version 5.9
Last updated on Jun 2, 2023
Old Versions
Version History
Minor bug fixes and improvements.
Minor bug fixes and improvements.
Minor bug fixes and improvements.
Minor bug fixes and improvements.
bugs fixes and UI updates
- Introducing new design.
- Bug fixes.
v. 4.6
- Updated the URL
- Updated for iOS 11 and iPhone X

Note: This is a quick fix to the recent issue. We will roll out a prettier version soon.
- Updated new marine forecast source URL from NOAA so that app now displays forecasts.
- support for iOS 6+
iOS 7 compatibility updates
- larger screen size for iPhone 5 support
- faster loading time
- misc bug fixes and improvements
updated for iOS 4.0 + compatability
- added refresh button on My Forecast, on tap, app will get latest forecast if available.

- improved design and UI

- reformatted Favorites screen

- added More screen

- Ability to store a location as Favorite
- Misc. bug fixes
- Added error handler for when forecast is being updated by NOAA to prevent app crashing

- Updated missing zones, including Marlyand/DC Potomac zone

- Misc. bug fixes
Boating Weather FAQ
Boating Weather is available in regions other than the following restricted countries:
Antigua And Barbuda,Denmark,Mali,Ukraine,Tajikistan,Zimbabwe,Bahrain,Costa Rica,Guyana,Latvia,Mauritania,Palau,Vietnam,Brunei Darussalam,Germany,Lao Peoples Democratic Republic,Namibia,Poland,Serbia,Greece,Libya,Pakistan,El Salvador,Uruguay,Zambia,Azerbaijan,Papua New Guinea,Saudi Arabia,Turkmenistan,Peru,Grenada,Kyrgyzstan,Malaysia,Paraguay,Bermuda,Mexico,Suriname,Spain,Cambodia,Niger,Portugal,Senegal,Sweden,Chad,Armenia,Egypt,Hong Kong,Israel,Montenegro,Mozambique,Tanzania,Vanuatu,Jordan,Lithuania,Oman,Uzbekistan,Brazil,South Korea,Lebanon,Norway,Anguilla,Canada,Cyprus,Iceland,Malta,Sao Tome & Principe,Yemen,Finland,Iraq,Japan,Philippines,Russia,Sierra Leone,Belgium,Liberia,Macedonia,Swaziland,Turkey,Albania,Myanmar,Nauru,Bosnia & Herzegovina,Botswana,Cameroon,Ghana,Jamaica,Madagascar,Romania,Bolivia,Turks and Caicos,Dominica,France,Kenya,St. Kitts and Nevis,Morocco,Montserrat,Australia,Cote Divoire,Estonia,Netherlands,Rwanda,United Arab Emirates,Austria,Benin,Luxembourg,Moldova,Mauritius,Tunisia,Ecuador,Nicaragua,Barbados,Bulgaria,Micronesia,St. Lucia,Belarus,Gabon,Georgia,Sri Lanka,Trinidad and Tobago,Venezuela,Bahamas,Congo, Democratic Republic,United Kingdom,Guinea-bissau,Italy,Seychelles,South Africa,Chile,Kazakhstan,Singapore,St. Vincent & The Grenadines,Mongolia,Nepal,Cape Verde,Algeria,Fiji,Honduras,Croatia,Indonesia,New Zealand,Taiwan,Nigeria,Panama,Afghanistan,Angola,Belize,Czech Republic,Kuwait,Maldives,Solomon Islands,Switzerland,Cayman Islands,Macao,Qatar,Uganda,Dominican Republic,Gambia,Hungary,Malawi,Slovenia,Tonga,British Virgin Islands,Kosovo,Argentina,Colombia,Guatemala,Ireland,Slovakia,Thailand,Burkina Faso,Bhutan,Congo,China
Boating Weather supports English
Check the following list to see the minimum requirements of Boating Weather.
iPhone
Requires iOS 12.0 or later.
iPod touch
Requires iOS 12.0 or later.
Boating Weather Alternative