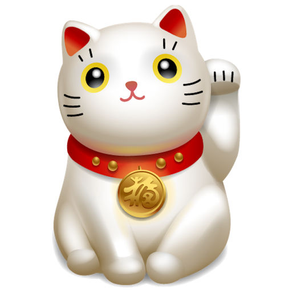 CarbCalc
A tool in the fight against FD
About CarbCalc
Does your cat have diabetes? Have you resolved yourself to having to give regular insulin shots for the rest of your kitty's life? Do you feel that there is no hope left?

Have you looked into the Tight Regulation Protocol?

Unfortunately, because of the diet that many cats eat, Feline Diabetes has become all too common. At Diabetic Cat Help, we practice a leading edge treatment protocol called Tight Regulation (TR) that has brought thousands of diabetic cats back to far better health, and a great many of those cats into remission. Developed by Dr. Elizabeth Hodgkins, DVM, Tight Regulation for cats is similar to the way that humans treat their own diabetes.

One of the cornerstones of the Tight Regulation Protocol is that cats should be fed only high quality, low carbohydrate, canned foods. This app provides an easy method for calculating the carbohydrate content of cat food.

 Enter the Protein, Fat, Fiber, Moisture, and Ash values from the back of any can of cat food, and Carbohydrate value will be displayed. The goal of CarbCalc is to make the selection of cat food a simple and straightforward process.

Features:

Enter the required values from the back of any can of cat food. If Ash is missing from the label, use a value of 2.9. Once all values are entered, the results will be automatically calculated. Changing values will cause the results to be recalculated.

There is an option available to have the results highlighted in Green, Yellow or Red, to make food selection easy. Green indicates a great food for your cat. Yellow indicates that the food is ok, though there are better choices. Never feed your cat any food that results in the color Red, as those foods are too high in Carbohydrates.

There is an option available to list information about whether or not a calculated food is a good food to feed a cat.

Tap the clear button clear all values and start over.

Store a food in the handy library by simply tapping the add button. Foods lists can be accessed at any time, printed, or emailed. And foods in the library can be edited at any time.

The output screen allows printing, emailing, and copying of food data. Filters can be set to limit what is printed. Select only the information needed.

Filter food list by carb %.

Handy links to the Diabetic Cat Help website and the DCH Facebook group.

Disclaimer: This app is not a cure for Feline Diabetes. Once a cat is diabetic, it'll always be diabetic. This is one tool that can be used to assist in getting your cat back to better health, and in some cases, into remission.

If you find this app to be useful, please consider leaving a review. There is also a link in the settings menu for donating to me, should you desire to do so. Many hours of work goes into development and maintenance on this app. Anything is appreciated.

Thank you.
What's New in the Latest Version 5.1
Last updated on Dec 14, 2018
Old Versions
Added filters to the option screen for the food list. View only the foods that you want.
UI cleanup.
Version History
Added filters to the option screen for the food list. View only the foods that you want.
UI cleanup.
All new, more modern user interface.
The food list is now the first screen displayed. Get to the calculator by tapping the calculator button.
Foods can be edited by tapping on a food in the list.
Foods can be added by tapping the Add Food button on the calculator screen.
New filters have been added to the output screen, to narrow the information that's printed.
A new filter has been added to only display name and carbs on the food list.
An ash % value of 2.9 is automatically defaulted in. This value can be changed by entering a different value.
Fixed issue with 2.9% ash default caused by previous update.
Added default ash value of 2.9%, as recommended by Diabetic Cat Help. If no value is entered for ash, 2.9% will be used.
Updated UI. Made the app universal. This app now works on iPhones, iPods, and iPads.
Minor UI updates. Tap to leave an App Store review for CarbCalc.
Added the ability to edit library items.
Added the ability to save calculated foods to a library on the iDevice.
Food lists can be printed to Air Print capable printers, or emailed.
Links and DCH information have been moved to a separate information screen.
App has been updated to handle dynamic type.
App has been updated to correctly handle a comma as a decimal character.
CarbCalc FAQ
Check the following list to see the minimum requirements of CarbCalc.
CarbCalc supports English