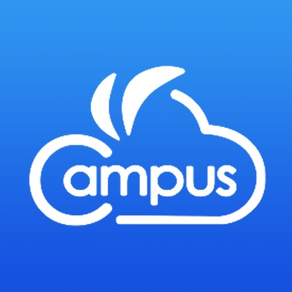 CloudCampus APP
23.6.2
for iPhone, iPod touch
CloudCampus APP Screenshots
About CloudCampus APP
1. Allows you to import information about switches, firewalls, routers, and APs to the Agile Controller by scanning their barcodes.
2. Enables Fit, Fat, and cloud APs to go online on the Agile Controller through barcode scanning or management SSID connection.
3. Rapid deployment is recommended when a few APs need to be deployed or no drawing is provided for deployment. Scanning the barcode or selecting a management SSID is recommended for campus or common office scenarios.
4. Environment scan: Display the strength, bandwidth, channel, etc.
5.One-click acceptance: ping, co-channel interference, speedtestetc., give conclusions, recommendations, etc.;
6. Acceptance of the entire network, support for multi-point acceptance testing on drawings, export PDF report;
7 Toolbox: iperf, speedtest, roaming test, etc.;
What's New in the Latest Version 23.6.2
Last updated on Jun 20, 2023
Old Versions
Version History
Add a message indicating that the Internet configuration for the leader AP is not currently supported in independent networking scenarios such as SOHOs or stores.
- The private cloud address cannot be entered for login.
- Other issues fixed
- Fix registration issues and multi-domain account login issues
- Optimized known problems
This update:
-Fix known issues
This update:
1. The switch supports the modification of port configuration parameters.
2. The switch supports adding, deleting, modifying, and querying static routes.
3. The LeaderAP deployment function is added.
4. Adapt the login to the public cloud naas1 environment in the China Region.
5. Optimize other issues.
This update:
1. Scan function optimization;
2. Wlan Planner supports environment switching;
3. Optimization of other problems.
This update:
1. AP type and high-density scene calculation update in AP Calculator ;
2. New rules for interface adaptation of WLAN Planner;
3. Fixed some function crash flashback problem;
4. Optimize other issues.
This update:
- New features:
1. Support site deletion and modification.
2. Update monitor UI.
3. Update the supporting UI of the demo experience.
4. Support to view the wired device (LSW) port configuration.
5. Support uploading MAC&SN to WLAN Planner.
6. Intelligent diagnosis.

- Optimization issues:
1. Resolve the problems of Acceptance and Network regulation.
2. New UI for the speed test and optimization of the location servers.
3. Modify the input alert style of MAC and SN information .
4. WLAN Planner support login with PhxAuthorManager SDK.
5. Optimization of WiFi Test.
6. Optimize and fix other issues.
This update:
- New requirement
1. Allows users to view the device configuration delivery status.
2. Supports deployment configuration of fit APs by scanning barcodes.
3. Allows tenants to view the license quota.
4. Allows users to modify and delete devices and restore factory settings.
5. Enhanced SSID configuration.
- Optimization issues
1. Optimize network planning functions.
2. Fixed the issue of slow display of long logs.
3. Adapt new interfaces for front-end express delivery.
4. After the account password expires, users can directly log in to the system without changing the password.
5. Change the fast deployment mode to Bluetooth serial port mode.
6. Optimize and fix other issues.
This update:
- Added history version and denial of authorization function to privacy policy;
- Optimize the WLAN Planner and Bluetooth Serial Port functions;
- Fixed some other known issues.
This update:
- Solve the stuck of iOS14;
- Optimize other issues.
This update:
- Optimized the Quick Deployment function and fixed some known bugs.
- Optimize other issues.
This update:
- Fixed the problem of dead flash back when logging in;
- Optimize other issues.
This update:
- 【Cloud Management Configuration】 added functions of Quick Deployment, Installation Progress and Automatic Calibration;
- 【Project delivery】 Added AP Calculator, Site Survey, WLAN Planner and WLAN Tester;
- 【Manufacturer Customization】 Added Bluetooth Serial Port function;
- 【Monitor】 Added CI Alarms and CampusInsight functions;
- Optimize other functional problems.
This update:Fixed some issues.
CloudCampus APP FAQ
Check the following list to see the minimum requirements of CloudCampus APP.
iPhone
Requires iOS 11.0 or later.
iPod touch
Requires iOS 11.0 or later.
CloudCampus APP supports English, Simplified Chinese
CloudCampus APP Alternative