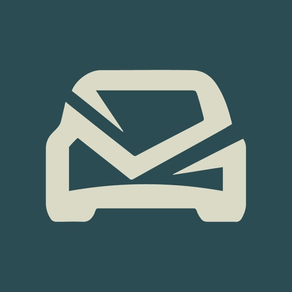 CrashApp™
0.3
for iPhone, iPad and more
About CrashApp™
CrashApp™ exists to streamline the accident reporting process during and following the scene of an auto accident. To bridge the gap between firm and client, CrashApp™ provides necessary information for the client, the firm, and law enforcement all at the same time and at the fingertips of the persons involved.

We now have a new redesigned layout with a stunning user interface. It couldn't be easier to use and helps our clients quickly visualize all the relevant functionality they need in the time of an emergency. Why our clients love using CrashApp:

• Accident Reporting kit that helps clients accurately collect and report all necessary information at the scene of an accident using camera, GPS and relevant forms.
• Emergency Services that enable clients to locate nearest hospitals, police station, tow-trucks, auto-repairs and more during the time of an emergency.
• Call 911 or Attorney directly from the home screen of the application with a single tap.
• Dedicated Firm Profile that educate client about the legal firm, their offerings, contact details and divert them to official website and social media.
• Client Account to capture important details about your clients such as name, email, address, contact, and insurance details.
• Appointment services which enables clients to make an appointment (in-person or phone call) right from the app.
• An extensive, informative accident guide that helps clients understand the accident reporting process throughout the app.

With precious time saved and an incident reporting process made easy, CrashApp™ is a strategic solution to an age-old problem.
What's New in the Latest Version 0.3
Last updated on Jul 28, 2023
Old Versions
Oh, don't mind us. We're just coding around, working hard to make the app better for you. We fixed some minor bugs and improved performance.
Version History
Oh, don't mind us. We're just coding around, working hard to make the app better for you. We fixed some minor bugs and improved performance.
Introducing an entirely new CrashApp! Check out our completely redesigned app that boasts the same superior functionality that you've come to rely upon, but with a more beautiful interface and additional functionalities to make law firm experience easier and just better.
App Enhancement & UI Updates
Added Legal Representation Section
App Enhancements and Minor Improvements
Facebook Log In Issue Resolved
- Added 'Take Photos' checklist.
- Added drop-down selection for 'State'.
- Added 'Property Owner' options in 'Witness Info'.
Updated Official Facebook Buttons
Added validations for registration and user profile data.
App Enhancement & Optimization
Added support for more details during Facebook registration.
Added Missing Facebook Package in iOS
Facebook Permission Issue Resolved
- Added Support for Driver License
- Facebook Issues Resolved
- Forgot Password functionality moved to popup
- Loading Indicators and Alert Boxes moved to popups
- Added support for Icon Badge
- New Notification Message Icon Change.
- Added support for Notification Message Center.
- Spanish Language Issue in Camera Option resolved.
- Facebook Login Issues Resolved
- Added Spanish Language Support
- Added Functionality for Notification Badge
Push Notification (Provided Correct Provisioninig Profile)
Push Notification Issue Resolved
Push Notification Changes (User Registration)
- User Registration for Push Notification
- App Enhancements
- Performance Improvement
- Image Compression
- Added functionality for Nearby Services
- Removed redundant functionality
- App Guide with Popups
- Bug Fixes
- Home Page Last Reported Accident Show
- Incident History Changes
- Code Optimization
• Enhanced user interface
• Fixed performance issues
• Resolved minor bugs
• Improved accident reporting flow
CrashApp™ FAQ
Check the following list to see the minimum requirements of CrashApp™.
iPhone
Requires iOS 11.0 or later.
iPad
Requires iPadOS 11.0 or later.
iPod touch
Requires iOS 11.0 or later.
CrashApp™ supports English