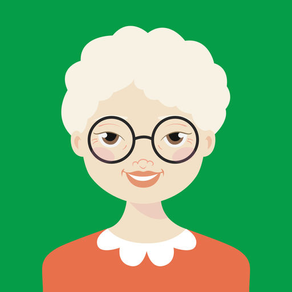 About Dert Ortağı
Bir sorunun mu var ? Hiç kimseye anlatamayacağın bir derdin mi var ? Artık yalnız değilsin, Dert Ortağım hep yanınızda.

Sevdiğinizle, hoşlandığınızla, eşinizle, sorunlarınızla, dertlerinizle ilgili kafanıza takılan ne varsa bize sorabilirsiniz. Birbirinden değerli yorumcularımız her sorunuzu büyük bir gizlilikle, dikkatle dinleyecek, uzun uzun düşünüp size cevap verecek.

Kesinlikle otomatik, robot cevaplar almayacaksınız, tüm cevaplar sorunuz okunup özenle sizlere gönderilecek.

Sevgiliniz sizi aldatıyor mu? Onu çok seviyorsunuz ama bir türlü açılamıyor musunuz? Aşka dair cevabını bulmakta zorlandığınız her türlü soruyu Dert Ortağım'a sorabilirsiniz...

Soruyu sordunuz tavsiyeyi aldınız, uygulamaya geçtiniz, iş burada bitmiyor.
Sonuçları yorumcunuza yazın, yeni tavsiyeler alın. konuşun dertleşin.

Yorumcularımızla, yeri geldiğinde sohbet yapacaksınız, yeri geldiğinde hayatınızın kaderini değiştirecek kararlar da alacaksınız.
Cevaplar gün içinde size gelecek, hiç bir cevap otomatik değil, bizler için hep önemli olacaksınız, uzun uzun derdinizi çözeceğiz...

Sizin izniniz olmadan kimse sorularınızı ve cevaplarınızı okuyamayacak. Dilerseniz parola ile giriş seçeneğini aktif ederek sorularınız güvende tutabilirsiniz.

Dert Ortağım, çareniz olacak, işe yarayacak, şaşıracaksınız.

*** ÖZELLİKLER ***
* 3 Adımda kolayca sorunuzu sorabilirsiniz.
* Sorduğunuz sorular gelen kutusunda saklanır.
* Cevap bekleyen sorularınızı takip edebilirsiniz.
* Karakter özelliklerinizi bir kez tanımlamanız yeterlidir.
* 7/24 Günün her saatinde soru sorabilirsiniz.
* Uygulama girişine parola ekleyerek sorularınızı güvende tutabilirsiniz.

*** ÖNEMLİ NOT ***
Sorularınız saat 09:00 ile 21:00 arası cevaplanır. 21:00'dan sonraki sorduğunuz sorular, sabah 09:00'dan itibaren cevaplanmaya başlanır.
What's New in the Latest Version 1.6
Last updated on Dec 4, 2016
Old Versions
- Belirlenen hatalar giderildi.
Version History
- Belirlenen hatalar giderildi.
Dert Ortağı FAQ
Check the following list to see the minimum requirements of Dert Ortağı.
Dert Ortağı supports Chinese, Czech, Dutch, English, French, German, Italian, Japanese, Korean, Polish, Portuguese, Russian, Spanish, Swedish, Turkish