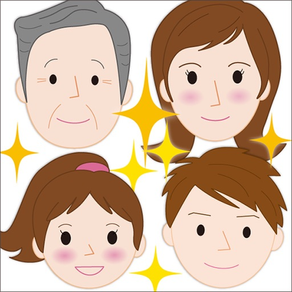 Easy Audience Analysis Screenshots
About Easy Audience Analysis
You want to know how many people are visiting your store?

You want to know who is looking at your advertisement?

You want to know what exposition or display is popular with whom?



OMRON's Easy Audience Analysis can help you with this!

* This application has been stopped supporting *

■Items Required

・Human Vision Components - Consumer model (HVC-C)



 More on HVC-C below

 http://plus-sensing.omron.co.jp/egg-project/





■Details on Usage

Set up the HVC-C in an appropriate location in order to monitor the
target area.

Run the application and start collecting data.

The number of people looking at the area and their age range and
gender can be output every second.

(please note that the results are estimations based on visuals and
may differ with the reality)



The collected data can be verified from within the application.

The data is saved in csv format and can be looked at by connecting
the device to a computer.

We recommend transfering the data to a computer on a regular basis
for storage purposes.



■Recommended environments
 - iPhone4s or later
 - iOS Version from 6.0 to 8.2

 ※Note that the application cannot run without the HVC-C.


■Notes

HVC-C is a product able to take facial images.

As such, please state the purpose of usage in accordance to the Private
Information Protection Law.

For example, "Indoor use to analyze clientele age range. Only the data,
and not the images, are saved".
What's New in the Latest Version 1.1.1
Last updated on Apr 2, 2015
Old Versions
Easy Audience Analysis FAQ
Check the following list to see the minimum requirements of Easy Audience Analysis.
Easy Audience Analysis supports English, Japanese
Easy Audience Analysis Alternative