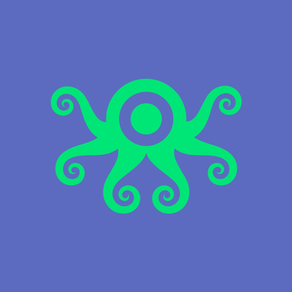 About Flexyteam
Z enim klikom do veselja pri delu!

Flexyteam je specializirana aplikacija za iskanje dela oz. zaposlitve v gostinsko-turistični dejavnosti. Na podlagi personaliziranih oglasov za delo omogoča enostaven in hiter izbor najboljšega delodajalca.

ZAKAJ UPORABLJATI FLEXYTEAM MOBILNO APLIKACIJO?
- Največji nabor posameznih poklicev in delovnih mest v gostinsko-turistični dejavnosti na enem mestu: 10 področij dela, 140 delovnih mest in več kot 1100 specializacij glede na vrsto dejavnosti.

- V realnem času prejemanje razpoložljivih ponudb za delo glede na profil deloiskalca in njegove preference.

- Iz oglasa za delo je razvidno za kakšno delo gre, kje se opravlja, koliko časa traja, kolikšno je plačilo in kdaj bo izvedeno.

- Prijava na oglas za delo z enim samim klikom predstavlja izjemen prihranek časa.

- Aplikacijo lahko uporabljajo vsi segmenti deloiskalcev, od dijakov do upokojencev.

- Aplikacija podpira različne oblike dela, od študentskega dela, pogodbenega dela, sezonskega dela do zaposlitve za nedoločen čas.

- Integrirana klepetalnica omogoča komunikacijo z delodajalcem pred, med ali ob zaključku sodelovanja.

- Integriran koledar omogoča vpogled v dogovorjena sodelovanja, strokovna usposabljanja, dogodke na področju dejavnosti kot tudi vnos osebnih dogodkov.

- Medsebojna evalvacija (rating) po vsakem zaključenem sodelovanju in vpogled v oceno.

- Enostavna uporabniška izkušnja, sodoben in enostaven design.

- Brezplačna uporaba Beta različice mobilne aplikacije.

PODROČJA DELA:
- Kulinarika
- Slaščičarstvo in pekarstvo
- Strežba in trženje v gostinstvu
- Priprava toplih in hladnih napitkov
- Recepcija v nastanitveni dejavnosti
- Gospodinjstvo, Čiščenje in Vzdrževanje
- Zdravilišča in velnes
- Igralništvo
- Vodstvo, podporne službe in svetovanje
- Turizem

KAKO DELUJE:
- Naložite si aplikacijo.
- Registrirajte se.
- Ustvarite svoj profil.
- Na mobilni telefon boste prejemali ponudbe za delo, ki ustrezajo vašemu profilu in željam.
- Z enim klikom se prijavite na oglas za delo.
- Počakajte na odgovor/potrditev delodajalca.
- S potencialnim delodajalcem komunicirate prek integrirane klepetalnice.
- Po opravljenem delu ocenite delovno izkušnjo pri delodajalcu.

Želimo vam veliko uspehov!
What's New in the Latest Version 1.6.6
Last updated on Jan 9, 2020
Old Versions
- izboljšan prikaz trajanja dogodkov
Version History
- izboljšan prikaz trajanja dogodkov
- izboljšan prikaz oglasov za nedoločen čas
- izboljšani prevodi
- razno
- dodana možnost vstopa brez registracije (omejen prikaz, samo zadnjih 10 oglasov)
- manjši popravki
- izboljšani prevodi/teksti
- izboljšan prikaz pogovorov
- boljši prikaz povezav pri registraciji in profilu
- odpravljena napaka pri nekaterih oglasih
- razno
- nov jezik - italijanščina
- razni popravki
Flexyteam FAQ
Check the following list to see the minimum requirements of Flexyteam.
Flexyteam supports English