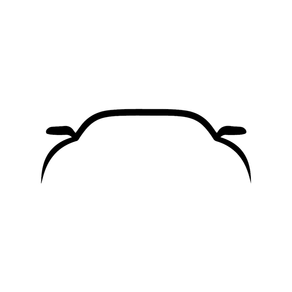 About Garages App
Garages app connects passionate car owners with local automobile businesses. People planning to buy a car can look up new car launches, car sales in their region, and also book test drives. Existing car owners can register their cars and book services from nearby dealers/service stations. Car owners can look for nearby charging stations and petrol pumps. Garage owners and Car dealers can signup and use the app to push reminders on scheduled maintenance, insurance renewals, Road side assistance, extended warranty and other offers. They can also receive payments for the above with ease from the app

Features for different types of users are listed below

Car dealers/Service Centers:
Get up-to-date database of every car make-model-variant that has been on sale in your region.
Car database is updated as and when a new car is released in your region helping you achieve 100% accurate identification of a car all the time.
Receive leads through an SMS or a phone call via the app from people who are looking for services in their locality
Import customers from your existing system and connect with your customers
Send notifications to customers on:
Scheduled service reminders
Extended Warranty alerts
Monsoon offers or any offers that may be applicable
Roadside assistance alerts
Receive payments for jobs ordered through the app***

Car Owners :
Register your car with 100% accurate make-model-variant including exact generation of the vehicle
Create a digital ID for your car and start writing about various moments with your car right from purchase, modifications, service center feedback, etc.
Store vehicle's documents such as RC, Insurance, Extended warranty receipt, original invoice in the app
Find the nearest garages for service and connect with them through SMS or a Call or even get directions to the location
During a breakdown, find nearest tow services
While traveling, find nearest petrol pumps or charging stations
Chat with the business representatives to receive updates on your existing requests.
Book service through the app*
Pay for the service through the app
During a breakdown call for Road Side Assistance from the app** and send updates to RSA person on chat
Travel freaks can write detailed travelogues and share it with other garage app users including their personal experiences with photos

New Car Buyers:
Book test drives*
Get news alerts on new car launches
Get test drive reviews/feedback on new cars
Get news alerts on monthly car sales in your region*** and see how they have been performing sales-wise to make a better decision
Get price details on various models in your region ***
Browse through latest cars and check their photos. See a large collection of real-time photos of the car to help you understand how the car looks on-road rather than on posters.
Browse through ownership reviews by other car owners
Get TOP 10 cars by sales:
*Top 10 SUVs
*Top 10 Hatchbacks
*Top 10 Sedans
*Top 10 Compact Sedans
Compare sales data among the chosen models
Get details about different generations of a particular car
Use VIN Decoder to find the manufacturing month and year of the cars to make sure you get the fresh/latest stock

Used Car Buyer:
Check for garages near you selling used cars and connect with them through an SMS or a phone call. Even pay advance to book a car that you want to buy
Use VIN Decoder to find the exact manufacturing year and month of the cars you are about to buy and validate your seller

Petrolheads / Car lovers:
Write your travelogue and share it among other car enthusiasts
Record your road trips, calculate the driving time, chai breaks, money spent on travel and keep a record of them in the app
Browse through race tracks near you through the app and connect with them.*

* - your dealer should have an account with garage app
** - your dealer's RSA should have an account with the garage app
*** - subject to data availability in your region
**** - transaction charges and app commissions apply as per terms
What's New in the Latest Version 1.11
Last updated on Feb 26, 2020
Old Versions
- ESP cars listing added
- Bug fixes
Version History
- ESP cars listing added
- Bug fixes
- Custom push notification with image.
- Search models directly.
- Forum.
- Report Inappropriate Garages.
- Compare car sales.
- Top 10 car sales.
- Appointments
- Verified garages
- VinDecoder with OCR.
- Bug fixes.
- VinNumber Decoding.
- Chart bug fixes.
- Garage and Customer login implemented.
- Customers and Vehicles.
- Sales data with new functionality and pictures of the car.
Book test drive in nearby Car dealers
Browse car implementation with sales statistics
Garages App FAQ
Check the following list to see the minimum requirements of Garages App.
Garages App supports English