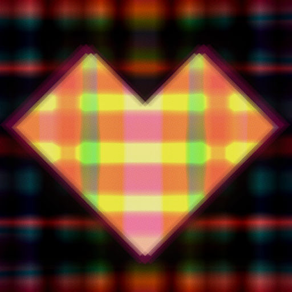 About Gauge - Game
=====
9/10 - EDGE online.
"Forget far-future super-soldiers, the armies of hell, or even the staggering horsepower of next year's Ferrari: Gauge puts you in charge of nothing more spectacular than an expanding line, and the results are astonishingly entertaining."
=====

There's no other game like Gauge: you will believe that it can be a real sports game when played at a very high level.
Put your focus to the test and join the competition now!

▪ An experimental game where endurance and mind are fully required
▪ 3 game modes and leaderboards via Game Center
▪ Tons of psychedelic visual effects + Electro soundtrack + Lolcats


-----

Did you know?
Once purchased, the game can be deleted and reinstalled freely on any compatible device registered to your account.

-----

Read before playing:
A very small percentage of individuals may experience epileptic seizures when exposed to certain light patterns or flashing lights. If you, or anyone in your family, have an epileptic condition, consult your physician prior to playing.

-----
What's New in the Latest Version 2.1
Last updated on Oct 8, 2012
Old Versions
- New "Life Extend system".
- New difficulty curv.
- New psychédélic effects.
- New jokes.
- New ending at 35 Billions points.
- Newborn baby mode (for the babiiiiiizzzz!!! LOL).
- iOS 6 screen orientation bug fixed
Version History
- New "Life Extend system".
- New difficulty curv.
- New psychédélic effects.
- New jokes.
- New ending at 35 Billions points.
- Newborn baby mode (for the babiiiiiizzzz!!! LOL).
- iOS 6 screen orientation bug fixed
- New "Life Extend system".
- New difficulty curv.
- New psychédélic effects.
- New jokes.
- New ending at 35 Billions points.
- Newborn baby mode (for the babiiiiiizzzz!!! LOL).
2 bugs fixed
New button Rate-Me
Some Surprises
- Fixes the lefty mode
- Adds one extra life in the free version
- New Fx in the menus
Gauge - Game FAQ
Check the following list to see the minimum requirements of Gauge - Game.
Gauge - Game supports English