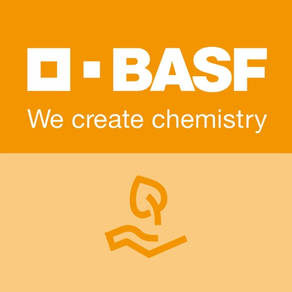 Grow Smart® Live
GSLive
4.1.0
for iPhone, iPad and more
Grow Smart® Live Screenshots
About Grow Smart® Live
Grow Smart® Live connects you with timely agronomic updates from your BASF Innovation Specialist and Technical Development staff. Contact your local BASF Innovation Specialist today to receive exclusive access!
What's New in the Latest Version 4.1.0
Last updated on Nov 6, 2023
Old Versions
Under the hood updates
Bug fixes including app notifications and badging
Version History
Under the hood updates
Bug fixes including app notifications and badging
Grow Smart® Live - Your Pocket Agronomist
· The app UI is now orange, giving it a fresh and modern look.
· Get the latest agronomy updates with on-demand videos and podcasts
· Connect directly with BASF experts and follow their content
· Improved the overall performance of the app
Bug fixes and performance improvements
Bug fixes and performance improvements
* Personalized Agronomic Insights
* Expert Articles from our Agronomists
* Local Events
* Educational Resources
* Agronomic Tools such as Grow Smart Advantage, and more...
This version includes under the hood improvements to provide you with more relevant information.
- Compatibility with the new district-based content delivery to provide you with more relevant information
- Option for Lite users to upgrade their account and unlock more features
- New features:
- Long Range Forecast
- RevX Fields
- Local Videos
- Bug fixes:
- Fixed bug for social logins to preserve login sessions on app exit
This version includes under the hood improvements to provide you with more relevant information.
This version adds in new data modeling to show corn and soybean predicted plant health across the United States.
This update brings a new story feature, removes the article carousel on the home page, and squishes several bugs.
This update fixes a bug with the articles potentially being out of order.
We are surrounded by curious and interesting events in our lives every single day. We have renamed Chirps to Observations.

Stay tuned as your BASF representatives deliver more great observations about field conditions, planting progress, and much much more.
Brrrr! This update includes support for climate outlook stories published by BASF forecasters and scientists.

Other updates include supporting invite codes on the sign up form.

As always, we sprayed the whole app down with pesticides to remove bugs and applied some residual herbicide to cut down on weedy code.
This update brings the Grow Smart Advantage Tool to your fingertips. Quickly and easily see the tremendous value of BASF crop protection and how that can improve your operations.

This version also redesigns parts of the app to improve the user experience.
This version brings our new Customer Support center into the app to provide you with easy access to help. Manage password resets, questions and concerns with using the app, and more with just 1 tap.

Harvest season is upon us in many regions and we are fine tuning the Grow Smart Live experience to keep up.  

This update modifies the iPad layout to make articles more legible.  

We have also improved the app's compatibility with iOS 14.  

Thank you and stay safe!
This update brings several bug fixes and new tools to help your BASF team better serve you during these unusual times. Thank you!
April is here and fieldwork is underway in parts of the country. Sometimes there is more work than daylight and this update brings improved Dark Mode compatibility for the app.

Other changes:
- Performance improvements
- Improved weather GPS lookup
- Refresh weather forecast more expediently
This update brings some incremental improvements.

New Weather Map Overlays!
- Satellite (IR)
- Precipitation (past 24 hours)

Changes:
- Tapping on the weather location name will now center map on GPS location

Bug Fixes
- Fixed a bug where some Chirper link previews could crash the app
- Fixed In-App password reset functionality
- Fixed Invite Universal Link

We have more great tools and features coming shortly to help you have a great season! Thank you!
A wealth of new information is now at your fingertips!

We are delighted to bring a new weather section to help you plan your workday.

Product labels are conveniently located within the app for easy referencing so you can always have the technical expertise with you at all times.

Finally, we are excited to announce Chirps. Chirps are tiny articles that you can view in less than 30 seconds because we know your time is important.
2020 is here and we have updated the app to get you the latest agronomics research straight from the experts.

REDESIGNED
Producers now have access to their account settings and can manage their contact information from directly within the app.

OFFLINE MODE
Those back 40 acres might be the most productive land, but the network coverage might be spotty. Now, with offline mode, you can continue using the app and view cached content.
Preserving yield potentials and keeping an eye on the upcoming harvest, this version makes several performance tweaks under the hood to gear up for a busy Autumn.
This update brings an updated app icon and squishes some unfriendly bugs.
Rain, rain, rain! This update makes it easier to get your local weather setup in the app. We have also squished some pesky bugs. This update is recommended for everyone.
Grow Smart® Live FAQ
Check the following list to see the minimum requirements of Grow Smart® Live.
iPhone
Requires iOS 12.4 or later.
iPad
Requires iPadOS 12.4 or later.
iPod touch
Requires iOS 12.4 or later.
Grow Smart® Live supports English
Grow Smart® Live Alternative