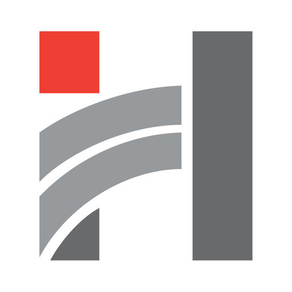 About HAC ENC
HAC ENC mobilna aplikacija je besplatna aplikacija za Vaš pametni telefon. Koristite aplikaciju kako bi dobili slijedeće informacije za Vaš ENC račun:
• Provjerili stanje računa
• Nadoplatili račun bonom
• Pregledali svoje prolaske
• Provjerili HAC novosti
• Kontaktirali HAC
• Saznali gdje kupiti uređaj ili bonove u Vašoj blizini

Aplikacija radi za registrirane i neregistrirane korisnike, te sadrži i detaljne upute za korištenje.
Za registrirane korisnike koriste se pristupni podaci kao i na WEB portalu prodaja.hac.hr.
Ukoliko ste neregistrirani korisnik, možete nadoplatiti račun bonom, provjeriti HAC novosti, kontaktirati HAC te saznati gdje kupiti uređaj ili bonove u Vašoj blizni. Možete se registrirati na Web portalu prodaja.hac.hr i koristite dodatne funkcionalnosti mobilne aplikacije kako registrirani korisnik.
Na raspolaganju smo za dodatna pojašnjenja na besplatnom telefonu 0800-0422



***** ENGLISH *****

HAC ENC mobile application is free application for your smartphone to get information about your ENC account:
• Check balance
• Add funds
• Transaction overview
• Check HAC news
• Contact HAC
• Find the nearest location to buy ENC package or vouchers

The mobile application is available for Registered and Unregistered users. Detailed work instructionas are avaliable.
Registered users sign in using their ENC account parameters (login and password) like in Web Portal prodaja.hac.hr.
If you are Unregisterd user, you can add funds to your ENC account, check HAC news, contact HAC and find the nearest location to buy ENC package or vouchers. You can register your ENC account in Web Portal prodaja.hac.hr and then use additonal functionalities of this mobile application like Registered user.
All additional info and support are available on free line 0800-0422.
What's New in the Latest Version 1.0
Last updated on Dec 12, 2014
HAC ENC FAQ
Check the following list to see the minimum requirements of HAC ENC.
HAC ENC supports Croatian, English