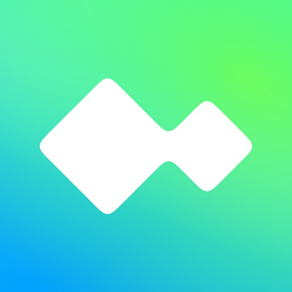 Tarteel: Quran A.I.
Your A.I. Quran Companion
Free
Offers In-App Purchases
5.31.6
for iPhone, iPad and more
Tarteel: Quran A.I. Screenshots
About Tarteel: Quran A.I.
Tarteel is the world's first AI-powered Quran app and just what you need to further your Quran journey. You're one tap away from engaging with the words of Allah like never before, and all you need is your voice. Tap the microphone, recite, and watch the verses appear in front of you.

Using intuitive artificial intelligence, Tarteel unlocks the Quran and creates a tailored experience for its user, interacting with your recitation and keeping track of your activity to accommodate your working patterns and goals. Think of it as your very own assistant, ready to listen and connect you with the Quran anytime, anywhere. Tarteel exists to help every user make a deep connection with the Quran and maintain it. Improve your recitation, boost your confidence and build habits that last a lifetime.

Tarteel is free to use with no ads and prioritizes user privacy. The team is led by Islamic values and a passion for using innovative tech to serve the Muslim Ummah.

—

TARTEEL PREMIUM

Advance your Quran memorization with a paid subscription to Tarteel Premium. Features include:

- Memorization Mistake Detection

Start reciting and you'll be notified whenever you miss a word, use the wrong word or say one word too many! Tarteel will highlight your mistakes and keep track so you can revise and review for next time. Currently, this feature does not include Tajweed or pronunciation correction, but we are working towards incorporating them into Tarteel in due course.

- Advanced Memorization Mode

Hide the script and recite; Tarteel will highlight verses and follow along with your recitation so you can check your memorization as you go. You're one step closer to perfecting that verse!

- Audio Playback

Listen to your own recitation and pinpoint where you need to improve.

- Challenges

Create goals related to your engagement with the Quran and start building lifelong habits.

- Advanced Progress Tracking

Check if you're reaching your goals with detailed analytics around your Quran engagement.

—

Join the 500,000 and counting who are using Tarteel to strengthen their relationship with the Quran!

Do you use Tarteel? Your feedback helps us improve the platform and add to our long-term roadmap. If you've benefited from Tarteel, please remember to leave us a review - we'd love to hear from you! Request new features here: http://feedback.tarteel.ai

—

NOTES:
Tarteel requires microphone access and a stable internet connection in order for its voice features to function properly. Please ensure you allow Tarteel to access these permissions on your device.

Privacy Policy: https://www.tarteel.ai/privacy/
Terms of Service: https://www.tarteel.ai/terms/
What's New in the Latest Version 5.31.6
Last updated on May 22, 2023
Old Versions
Version History
Check the breakdown of your Quran completion from the dashboard
Bug fixes and performance improvements
Bug fixes when using mistake detection and highlighting with the Adaptive layout
Bug fixes and better French language support
Ramadan Mubarak! This update brings with it our annual Recite a Quran, Give a Quran challenge.
The home screen has a new look with tab-based navigation. We've also fixed several bugs in this update.
Performance improvements and bug fixes
Usability improvements and bug fixes
This update includes many new features to help you keep track of your memorization progress and past mistakes!
Bug fixes and clearer Rajab promotion details
Access next and previous ayahs when viewing translations and tafsir
This version drastically speeds up updates to your streak and progress. In many cases these updates will be immediate.
Peeking at words is now recorded as a mistake. This update also includes several small bug fixes and usability improvements.
Tarteel: Quran A.I. FAQ
Tarteel: Quran A.I. is available in regions other than the following restricted countries:
China
Tarteel: Quran A.I. supports English, Arabic, French, Indonesian, Malay
Tarteel: Quran A.I. contains in-app purchases. Please check the pricing plan as below:
Monthly Premium Subscription
$12.99
Annual Premium Subscription
$89.99
Check the following list to see the minimum requirements of Tarteel: Quran A.I..
iPhone
Requires iOS 12.4 or later.
iPad
Requires iPadOS 12.4 or later.
iPod touch
Requires iOS 12.4 or later.
Tarteel: Quran A.I. Alternative