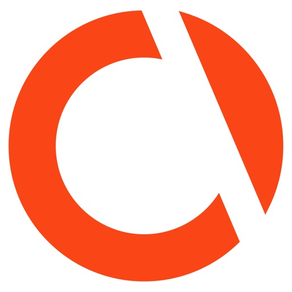 iVMS 4.5 PRO NOVIcam
5.1.0
for iPhone, iPad and more
iVMS 4.5 PRO NOVIcam Screenshots
About iVMS 4.5 PRO NOVIcam
Простое и удобное решение для просмотра живого видео и архивов с видеорегистраторов, и IP-камер Novicam линейки PRO на Вашем мобильном устройстве как по IP-адресу, так и при помощи облачного сервиса CloudP2P, не требующего использования статических IP-адресов.

Позволяет легко и быстро из любой точки мира получить доступ к NOVIcam IP-камерам NOVIcam линейки PRO и камерам, подключенным к видеорегистраторам NOVIcam линейки PRO.

Ключевые особенности:
• Просмотр живого видео
• Возможность одновременного отображения до 16-ти видеокамер
• Просмотр видеоархивов
• Цифровое увеличение изображения
• Снятие и сохранение скриншотов
• Запись и сохранение роликов
• Облачный сервис CloudP2P
• Активация новых камер и первоначальная настройка
• Управление поворотными камерами

Поддерживаемые устройства: IP-камеры и регистраторы NOVIcam линейки PRO.

ЧТО НОВОГО
• Обновленный интерфейс
• Активация новых камер и первоначальная настройка
• Меню настроек устройства
What's New in the Latest Version 5.1.0
Last updated on Apr 18, 2023
Old Versions
1. Исправлена ошибка совместимости версии телефона и ПО
2. Оптимизирована работа приложения
Version History
1. Исправлена ошибка совместимости версии телефона и ПО
2. Оптимизирована работа приложения
4.19.0.1487258
Jun 6, 2022
1. Исправили баг с выбором даты архива, когда смартфон использует увеличенные иконки интерфейса.
2. Добавили функцию включения/выключения аудио на канале.
3. Оптимизировали интерфейс для более удобной работы.
4. Оптимизировали внутреннюю работу приложения.
4.5.2.1166375
Jun 10, 2021
Исправили ошибку с предоставлением совместного доступа
Исправили ошибку в работе со снимками и видеозаписями
4.5.1.1128756
May 20, 2021
 Исправление частичных ошибок 
 Оптимизирована работа приложения
1. Оптимизирован пользовательский интерфейс и визуальный дизайн.
2. Поддержка воспроизведения событий в модуле воспроизведения. Это обеспечивает удобный просмотр связанных с событием видео с определенного устройства.
3. После запуска приложения, когда пользователь выбирает регион, текущий регион задается по умолчанию.
4. Улучшено быстродействие и исправлены ошибки.
1. У пользователей с общим доступом добавилась поддержка беззвучного режима устройства
2. Нажмите на сообщение в центре уведомлений телефона, чтобы сразу перейти на страницу сведений о сообщении
3. Поддержка включения и выключения стеклоочистителя камеры
4. Улучшение быстродействия и исправления ошибок
1.Supports main stream in 4-window mode live view and remembering the definition and fluency settings of a channel.
2.Supports displaying both the device name and channel name for the video device in the alarm details page.
3.Increased the minimum requirement for password strength to improve account security.
4.Optimized the device search logic (supports non-case-sensitive search).
5.Bug fixes.
1.Supports switching countries(or regions) on the login page.
2.Bug fixes.
iVMS 4.5 PRO NOVIcam FAQ
iVMS 4.5 PRO NOVIcam is available in regions other than the following restricted countries:
China
iVMS 4.5 PRO NOVIcam supports English, Arabic, Bulgarian, Croatian, Czech, Danish, Dutch, Estonian, Finnish, French, German, Greek, Hebrew, Hungarian, Indonesian, Italian, Japanese, Kazakh, Korean, Latvian, Lithuanian, Norwegian Bokmål, Persian, Polish, Portuguese, Romanian, Russian, Serbian, Simplified Chinese, Slovak, Slovenian, Spanish, Swedish, Thai, Traditional Chinese, Turkish, Ukrainian, Uzbek, Vietnamese
Check the following list to see the minimum requirements of iVMS 4.5 PRO NOVIcam.
iPhone
Requires iOS 10.0 or later.
iPad
Requires iPadOS 10.0 or later.
iPod touch
Requires iOS 10.0 or later.
iVMS 4.5 PRO NOVIcam Alternative