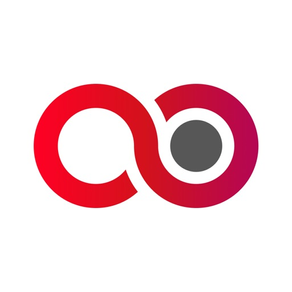 Jooxter
Find, book, invite.
4.18.1
for iPhone, iPad and more
About Jooxter
Jooxter brings an innovative solution to bring employees together and improve collaboration at work. The main goal of our mobile application is to help users have a more agile, simple and immediate experience.

A NEW USER CENTRIC HOMEPAGE
We added a brand new homepage to find all you need to organise your day.

From the new homepage you will have a quick access to your day's plan, from visualising your reservations, updating your status, as well as easily finding your favourite colleagues.

NO MORE LOG IN
Your information is kept on your smartphone, therefore the app is ideal for the frequent and repeated use you might need with Jooxter.

SIMPLE USE
The app was created so it will be easier to navigate between the different features. Allowing you to have a seamless experience.

EASY SCAN
You'll be able to book and do your check-in by scanning the QR code of your resources with the app.


What can you do from the app?
- Filter your search to find the perfect space.
- Book a space for you and your colleagues.
- Display information regarding a booking.
- Use the recurrence feature to book a space for several days on the same booking.
- Manage your future bookings.
- Scan QR codes for booking and check-in.
- Modify your profile information.
- Reset your password.
- Access to the help center.
What's New in the Latest Version 4.18.1
Last updated on Jul 12, 2023
Old Versions
- Fix a bug where the default floor displayed was not correct
- Display an input to fill the number of attendees of a booking if it'is mandatory
Version History
- Fix a bug where the default floor displayed was not correct
- Display an input to fill the number of attendees of a booking if it'is mandatory
Your administration has the option of activating a mandatory "Number of participants", so when booking, don't forget to add the number of people to the booking, just in case!

Bug fixes
This month we focused on improving our users experience, allowing you to complete your booking process in seconds!

Discover the new suggested time intervals for each type of space.

Book a space in just 2 clicks! Scan the QR code of a space, select a suggested time slot at the bottom of the space planner and your reservation is done!

Save some steps and access directly to the reservation form by setting the date and time on the filters, complete your booking in seconds!

Bug fixes
Save time by having specific reservation forms for each type of space.

Check out the new booking fields and options for vehicle reservations.

You will now be able to change the space you have booked when you edit your reservation.

Easily check-in to your bookings by clicking on the check mark next to their name from the home page.

Bug fixes.
Fix a bug where a zone could not be booked
Explore all of your options in a more intuitive and seamless way with the new booking slider.

We have added a success pop-up to confirm the creation, update and cancellation of your bookings.

Scan directly a QR code with your phone camera and be automatically redirected to the mobile app.

Tap on the confirmation button on your Jooxter email and be automatically redirected to the mobile app to confirm your reservation.

Bug fixes
Visualise the information of your Microsoft Teams meeting in Jooxter, when you booking a synchronised space from Outlook or Teams.

New spaces page with new booking icons and list of spaces for a better visualisation their availability

Bug fixes
Define your favourite desk on your profile page and it will be booked automatically when you declare "On site" as your workplace.

Easily locate your desk on the map by opening your booking information.

Refuse an invitation to a booking automatically when changing your workplace to "Remote".

Bug fixes
Interact easily with your bookings from the home page! Easily do your check-in by clicking on the checkmark in your booking

New login page

Easily personalise your account settings with our new onboarding

Get a reminder to share your status for next week

We added a Preference menu on the Profile page to set your default settings for your bookings

Bug fixes
Fixed a bug affecting presence sensors
New week view on your home page!

New notifications added! Choose the ones you want and deactivate the ones you don't from your profile section.

New icons for your workplaces!

Locate your colleagues by clicking on the pin next to their names and find out about their next bookings

As a manager, modify your team bookings from Colleagues section
Edit your profile information instantly on your profile page. Make the changes directly and save them at the end.

New notification center, on your profile page, where you will be able to choose the notifications you want to receive from Jooxter.

Bug fixes
Change the day on your homepage to better plan your week

Click on the "today" button to easily view your bookings for the day in the Bookings section.

Bug fixes
Fix a display problem on the booking form
Get together with Jooxter zones

Invite your team to a zone and let Jooxter do the rest

When selecting a building in the filters, the first floor will be automatically selected

Make a check-out without check-in

Building added on the status detail card on the Colleagues page

Status detail card added when clicking on a colleague status at the the Home page
In-app notifications available

Updates and new features information from the app
Technical improvement
Display the workplaces in the correct order on the homepage
New home page for quick access to planning your day.

You will always automatically have a time slot selected. For an easier and faster booking experience.

Bug fixes
New design
Visualisation of space occupancy when making a booking
Reserve a space easily by choosing all day, morning or afternoon.
The search criteria are now sorted alphabetically.
Smart booking slots
Search for a space by day, morning or afternoon
Display of all spaces in future searches (including occupied and closed spaces)
Define working hours from the profile page
Include the last day in recurring bookings
Now available in italian, spanish and portuguese.
- Reload application once the network is retrieved
- Add stickyness for filters
- Use native datepicker in recurrency's modal
- Display the "Book" button on the resource's detail even when it's closed
- add url scheme
- Increase the font-size of the text under "Scan QR Code"
- Improve the tab bar readability
- New Colleagues page in the mobile app
- Addition of a check-in / check-out modal
- Improved search filters
- Closing of the virtual keyboard
We have refreshed our app with a new look, ready for you to enjoy our features.
We have refreshed our app with a new look, ready for you to enjoy our features.
Jooxter FAQ
Check the following list to see the minimum requirements of Jooxter.
iPhone
Requires iOS 13.0 or later.
iPad
Requires iPadOS 13.0 or later.
iPod touch
Requires iOS 13.0 or later.
Jooxter supports English, French