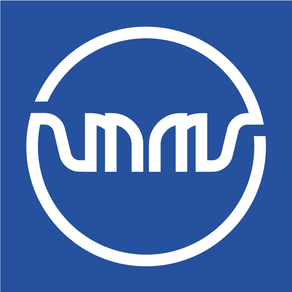 Line O Matic lmms Screenshots
About Line O Matic lmms
Introduction
Moving forward with the pace of industry 4.0, Lineomatic machines are equipped with a software LMMS, that we call as Lineomatic Machine Monitoring Software. This software helps for preventive maintenance and enhancement of machine performance and efficiency. It helps you to stay connected with your machine, monitor the performance and get the required reports for better outcomes.

How does it work?
All our fully automatic machines are provided with IPC (industrial PC) with our software installed in it. With the medium of the internet (with minimum 2 Mbps speed), Lineomatic cloud is connected to the machine and hence all the real time data can be monitored and visualized with the help of Dashboards.
Not only monitoring, but our software will also help to take preventive actions for abnormal conditions before it gives any major breakdown or time-consuming maintenance. In detail, all our parameters are benchmarked with its limit value and when any of the parameters goes above its benchmarked value then, our machine will give alerts for different levels through Emails with remedy files attached with it.

We have defined Alert Notifications in three levels
Level 1- For level 1 the alert is given to operator along with the remedy to solve it.
Level 2- For Level 2 the alert is given to the supervisor
Level 3- For Level 3 the alert is given to manager/owner.
This system is defined to avoid any major failure in the machine and to improve its efficiency.

Features
1. Attractive, Informative and cumulative dashboard to visualize real-time machine data.
2. Alert system designed with remedies to take necessary preventive actions to avoid any major breakdown.
3. Graphical and tabular representation of data with the most precise and accurate information.
4. Historical data can be preserved to observe machine performance in the past.

Users can get the following Reports: -
1. Production Report- Production summary Report and Reel wise Production Report
2. Machine on- off Report
3. Machine observation Report
4. Email Log Report
5. Maintenance Schedule Report
6. Shift Wise Production Report
7. Preventive Alerts and Fault Report
8. Production Report- the reports will be calculated in two ways.

1. Production Summary- this report will contain data for a day. The operator needs to feed a few values to get the overall report.
2. Reel Wise Production Report- this report will give data for each reel. So, you can get an idea for the books produced by a single reel.
3. Machine on-off Report- this report will contain start and stop events for machine and also will list out the reasons for machine stoppage.
4. Maintenance Schedule Report- this report will give the notifications scheduled for maintenance reports. So you can do time to time machine maintenance.
5. Shift Wise Production Report- here, you can calculate the production in a particular shift.

Advantage
Some of the benefits of using LMMS are-
1. Remote monitoring of machine real-time data on the dashboard.
2. For Preventive maintenance, alerts can be generated to avoid any production loss or machine breakdown.
3. Observation of historical data.
4. Graphical Representation of Reports for better analysis.
5. Maintenance can be scheduled as per the requirement.

In brief, LMMS will help users to interact with the machine in a better way so that you can get more production benefits and long life of the machine.
With this app, customer can log in his account to see his machine status. He can monitor his different machines with a single login and can also fetch the reports as per the requirements.
What's New in the Latest Version 1.0.4
Last updated on May 20, 2019
Old Versions
Updated app store screenshots.
Version History
Updated app store screenshots.
Line O Matic lmms FAQ
Check the following list to see the minimum requirements of Line O Matic lmms.
Line O Matic lmms supports English
Line O Matic lmms Alternative