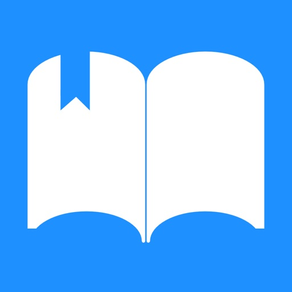 Manga Viewer - CBZ(CBR) Reader
All Manga & Comic Files Reader
Free
Offers In-App Purchases
1.295
for iPhone, iPad and more
Manga Viewer - CBZ(CBR) Reader Screenshots
About Manga Viewer - CBZ(CBR) Reader
The simplest viewer app for viewing comic, fictional image archives

Such as a cartoon or a novel, on a smartphone
You can see it anywhere.

Now that you've installed the app
Try transferring files on your PC with WiFi

* Some functions may not be supported on Mac(Apple Silicon)

** Characteristic **
- zip, rar, 7z, cbz, cbr, cb7 compressed files are supported (png, jpeg, jpg, gif, bmp, tif, tiff extension images are included, webp format is supported from iOS14)
- PDF file support
- TIF/TIFF file support (like PDF file, change in settings)
- Upload via PC web browser (WIFI)
- Import files from cloud apps such as iCloud, Google Drive, dropbox, circle drive, and Box
- FTP support: browse, download
- SSHFTP support
- Secure FTP not supported
- Cloud apps support file copy from mail attachments
- one page view, two page view
- Sharpen image filter
- IPhone, iPad, Mac(Apple Silicon) support
- Rotate the screen both horizontally and vertically
- Image next page Zoom-in keep-alive function: Apply the previous book's zoom-in status in the following book. Please change your settings.
- Screen off option: When set to ON, the screen automatically turns off at the time the device turns off.
- Last file view, On / Off in setting
- Next book auto-switching options: If you automatically change the next book switching option in Settings, tabs on the last page will automatically switch to the next book. (Default manual)
- iCloud Sync : Synchronize the information (read location) of the read file and open the same file on another device (signed in with the same iCloud account) so that you can see it again. (iOS 11+)
- Two pages in landscape mode: Two pages in landscape rotation, one page in vertical rotation, iPad only
-Vertical scroll mode (= webtoon mode): scrolls vertically like webtoons, one-page mode is fixed, and some options are fixed and not applied. (IOS 13+)


- Image / PDF Night mode: Invert color / Image brightness (1 to 3 steps), in-app purchase required
- Night Mode - Invert Color: Invert the white background to black (gray) and black to white. This mode is suitable for viewing novels.
- Night Mode - Image Brightness: You can change the brightness of the image in three steps without changing the screen brightness of the device.

- Bluetooth keyboard: Supports page switching and screen closing function, direction key (asdw) page switch, ESC key viewer screen close (in-app purchase required)
- A function that changes to the next page when the volume is changed. (The sound size will change as well. Please be careful. ON / OFF in setting. Need an in-app purchase or reward view.)


Please send bugs or suggestions to junhuloveapple@gmail.com at the top right of the setting screen.
What's New in the Latest Version 1.295
Last updated on May 31, 2023
Old Versions
- Add help function and items
- Bug fixes and improvements
Version History
- Add help function and items
- Bug fixes and improvements
- Fixed background battery issue (iOS 16.5+)
- Urgent update due to advertising issues
- Fixed an issue where the keyboard was not recognized when returning from the Mac app to another app
- Fix advertising function
- Added settings initialization function
- Caching when setting app language
- Some of the features that were changed due to issues in iOS 16.4 have been returned to the previous behavior on devices with version 16.4.1.
- When deleting the recent list on the main screen, an additional pop-up is displayed once more.
- Added external keyboard input PageUp, PageDown, Home, End keys (iOS16+)
- Other bug fixes
- Fixed the problem that rotation is temporarily when locking the current rotation state on iOS 16 devices
- Fixed reported crashes
- Additional improvements related to iOS 16.4 update
- Added pop-up message in some functions
- Improved and fixed iOS 16.4 issues
- Fixed reported crashes
- Fix ads
- Fixed wifi transmission function
- Apply folder lock even during file import browsing
- Fixed so that files in the app cannot be accessed from the Files app when folder or file lock is enabled (iOS 16+, Mac app excluded)
- Fixed SFTP connection problem
- Fixed a problem where ad removal was not applied after purchasing or restoring from the Mac app
- Fix alignment error by file size
- Fixed a problem where the sound of music playing in other apps was reduced when some options were activated
- Added improvements to purchase/restore error situations that occur intermittently on iOS 16 devices
- Fix page turn error (volume)
- Fixed bookmark synchronization
- Added pop-up message text for errors that occur when initially purchasing or restoring (iOS16+)
- Preview selection pop-up: Displays a pop-up that checks and moves the image of the selected page instead of immediately moving to the selected page when selecting an item in the page preview (iOS16+, zoom in and out possible)
- AVIF file support (iOS 16+, animation effects are not supported.)
- Apply the afterimage removal option to iOS16 or later devices
- If you want the old method without displaying a popup when selecting search/preview, please disable the "Search/Preview Popup" option in the settings.
- Added option to remove afterimage bug (iOS16+, iPhone 14 Pro & 14 Pro Max)
- If afterimage occurs when switching pages, please enable it in the settings.
- Some afterimages only occur on iPhone 14 Pro and 14 Pro Max with iOS 16 or later installed. In a future OS update, that option may be removed as improvements are made.
- If it happens on other devices, please send it by e-mail.
- Fixes the phenomenon that the image does not fit to the screen size and looks full when rotated vertically in image/PDF two-page mode
- Horizontal/Vertical Fixed Function: Fixed the problem that the screen could not be rotated after changing the setting
- Improved the lock screen display when starting the app for the first time (iOS 16+)
- App-exclusive password: Changed to display a pop-up only when tapped. Automatically suppress pop-ups. (iOS 16+)
- App-exclusive password: Fixed a phenomenon in which the pop-up was displayed twice when running the app through a shortcut
- Added iPadOS 16.1 support
- Fixed rotation error during file loading in rotation vertical/horizontal lock function
- Provides option and function to always show or automatically hide home bar (iOS 16+)
- Lab: Webtoon - Added full content mode, the content of the previous page is also displayed in the notch area in Webtoon mode. (Only iPhones with iOS 16 or later are supported)
- Fixed crash reporting on iOS 15.7 devices
- Webtoon Mode: If the status bar is not displayed or the background of the status bar is made transparent, the contents are also displayed in the status bar area.
- Lab: Added rotation portrait/horizontal lock function (only iPhones with iOS 16 or later are supported)
- Fixed the problem that the list is not displayed after logging in after Synology NAS update
- Fix device time zone error when syncing with iCloud (May occur on some devices with updated OS.)
- Lab function added: You can check it in the upper right corner of the main settings. (iOS 16+, Mac app support later)
- Image Rotation Function: Images/PDF files can be rotated 90/180/270 degrees. You can activate it in the lab and change it in settings after opening the app. (iOS 16+)
- Improved restore purchases: purchase restore error after iOS 16 update (emergency update)
- Change some option change to popup (prevent wrong option change)
- Image/PDF: Added option to apply animation effect when transitioning to the next page with a tab (iOS 15+)
- Fix purchase restore function on iOS 16 devices (Critical Update)
Manga Viewer - CBZ(CBR) Reader FAQ
Manga Viewer - CBZ(CBR) Reader is available in regions other than the following restricted countries:
Hong Kong,China
Manga Viewer - CBZ(CBR) Reader supports English, Japanese, Korean
Manga Viewer - CBZ(CBR) Reader contains in-app purchases. Please check the pricing plan as below:
Check the following list to see the minimum requirements of Manga Viewer - CBZ(CBR) Reader.
iPhone
Requires iOS 12.0 or later.
iPad
Requires iPadOS 12.0 or later.
iPod touch
Requires iOS 12.0 or later.
Manga Viewer - CBZ(CBR) Reader Alternative