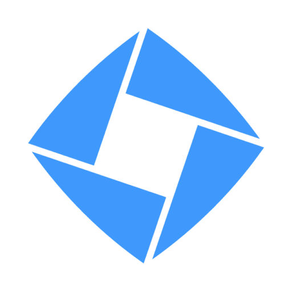 About Moxie IoT
Launched out of the DEFT Venture Studio, MOXIE IoT delivers what you have been searching for - a fully functional end-to-end IoT deployment, customized to YOUR exact specifications, and all within 3 weeks.

DON'T GET LEFT BEHIND: The IoT market is at an inflection point and within 5 years it is expected that there will be 100 IoT (internet-connected) devices for every 1 human.

MOXIE IS THE #1 CHOICE FOR BUSINESSES OF ALL SIZES: From Startups, to Fortune 500 Companies, EVERY new IoT deployment requires an "MVP" (minimum viable product) that can be quickly deployed, tested, and iterated.

MOXIE's 3-Week deployment capabilities cover over 90% of IoT use cases, with in-house seamlessly integrated functionality including:

COMMUNICATION:
BLE, WiFi, Hard-Wired and Cellular communication capabilities.

SENSORS: COMPREHENSIVE SELECTION
Sensor capabilities include environmental data (temperature, pressure and humidity), battery charge; GPS; 9-Axis IMU (accelerometer, gyroscope, and magnetometer); ADC; PWM; RAM; just to name a few...

EMBEDDED CODE:
Built-in C++ operating system which was designed by MOXIE and integrates seamlessly with all sensors, PCB configurations, communication protocols, and most importantly - the user interface (mobile and/or web app).

OUTER ENCLOSURES:
MOXIE offers custom enclosures that are carefully designed and built to protect the electronics within, based on the use-case conditions. MOXIE has deployed systems that need to withstand extreme exposure to the elements while still gathering accurate environmental data, as well as deployments built for extreme temperature in industrial settings, and aesthetic-focused enclosures for wearables and/or indoor use. You name it - we deliver.

CUSTOM APP INTERFACE:
This iOS app you are downloading is 100% secure (all data transmitted to external servers, and your personal data, are safe), and is customized to meet your specific use-case needs (i.e. ability to control IoT devices if needed, adjust monitoring or alert thresholds, and ability to intuitively view the live data being gathered by your IoT hardware).

NETWORK:
MOXIE uses only the best-in-class network communication systems and servers (usually AWS or Apple's integrated databases). We specifically built the network communication with security and reliability in mind. Rest assured that your data is both secure, safely stored on dedicated servers, and running on the fastest communication network available for your specific IoT use-case.
What's New in the Latest Version 1.5
Last updated on Oct 29, 2019
Old Versions
Moxie IoT FAQ
Check the following list to see the minimum requirements of Moxie IoT.
Moxie IoT supports English