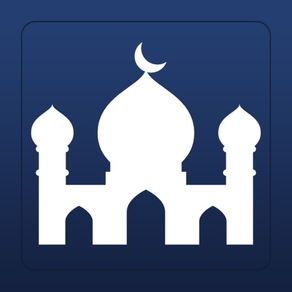 Muslim Path: Salatuk App
Learn true Islamic knowledge.
2.1
for iPhone, iPad and more
Muslim Path: Salatuk App Screenshots
About Muslim Path: Salatuk App
Muslim Path App to find Qibla Direction for getting 100% accurate results from your current location. Qibla Compass and Athan pro-multi-function Muslim Prayer App can get Kaaba Location accurately. Muslim Path app can help you to get exact Qibla Directions whenever you are at any new place.

Muslim Path : Salatuk App has Namaz Learning step by step visual guide in Arabic and translation into English and a wadu guide for people who want to learn to pray.
Key features of Muslim Path and Salatuk App:
1. Qibla direction
2. 99 Names Of Allah
3. 99 Names Of Muhammad (PBUH)
4. Learn Salah
5. Learn Wadu
6. Prayer Times
7. Tasbeeh Counter
8. Calendar
9. Dua
10. Read Kalmas
11. Zakat Calculator

Qibla Direction:
Qibla finder allows Muslims to discover Qibla Direction from anywhere as for Muslim Prayer accuracy of Qibla is important to face straight towards Kaaba. Locate Mecca from any current area and all over the international Globe with the Qibla finder app. Now it is very easy to locate Qibla when you are at any remote place with just a matter of a single click you can also select the compass of your choice from a variety of compass styles to find the exact Mecca Direction.

99 Names of Allah:
 "Allah" is the splendid, divine, and effective call of Allah Almighty. All 99 names of Allah are characteristics of Allah (SWT). Easily memorise Asma ul Husna(99 names of Allah) with the help of this Muslim Pro App.

99 Names of Prophet Muhammad(PBUH):
Muhammad(PBUH) is an Arabic word that means "The praised one". There are many names attributed to Muhammad(SAW) within the Quran Majeed & Hadith Sharif out of which 99 Names of Muhammad(PBUH) are renowned. This Muslim Path app shows you the ninety-nine names of Muhammad(PBUH).

Learn Salah:
Namaz is the daily Muslim prayer obligatory for every Muslim. The first question which will be asked is about salah on the day of judgement. Islam 360 App contains a complete guide for Muslim prayers step by step with a visual guide in Arabic with translation into English.

Learn Wadu:
An ablution is an Islamic/religious act of ritual purification of the body parts before prayers and is compulsory to ensure cleanliness for prayer. Muslim path app guides you wadu step by step with visual representation so that you can easily perform your ablution properly before Salah.

Prayer Times:
Salah Reminder specifies Muslim's everyday prayer schedule is primarily based on the person's place. It also has a unique feature that helps you not to miss any daily prayers by setting custom alarms that are repeated every day. This app describes the timespan and remaining time for upcoming prayer.

Tasbeeh counter:
Tasbeeh counter or Beads Counter will display you a wide variety of dhikrs-o-azkar and Duas. Click the button to increase the figure of the Digital Tasbeeh. In case you close Digital Tasbeeh Counter, the figure of the dhikr will now not erase. When you restart the application, your counted figure remains the same.

Calendar:
Islamic Calendar will show you Hijri calendar dates to estimate holy events like Eid-Ul-Fitr and Eid-Ul-Adha and other Islamic dates along with gregorian dates and also your daily Hijri date.

Masnoon Duain:
Muslim Path : Salatuk App consists of a set of varieties of dua's we recite almost daily. You could find translations in English with every Duas for better understanding.

Read Kalmas:
Six Kalmas are the pillars of Islam. Now you can easily memorize Six Kalmas. The translation of every Kalima is likewise mentioned.

Zakat Calculator:
Zakat Calculator will help Muslims to calculate Zakat as it is one of the basic norms of Islam. The main motive to add the zakat calculator in this App is to discover how many Zakat they ought to pay after deducting their liabilities and private requirements from the total quantity, belongings, cattle and precious stones etc.
Always Remember us in your Prayers.
What's New in the Latest Version 2.1
Last updated on Mar 29, 2023
Old Versions
Version History
* Added Ramadan Calendar
* Added Ramadan duas
* Added new masnoon dua's.
Muslim Path: Salatuk App FAQ
Check the following list to see the minimum requirements of Muslim Path: Salatuk App.
iPhone
Requires iOS 11.0 or later.
iPad
Requires iPadOS 11.0 or later.
iPod touch
Requires iOS 11.0 or later.
Muslim Path: Salatuk App supports English
Muslim Path: Salatuk App Alternative