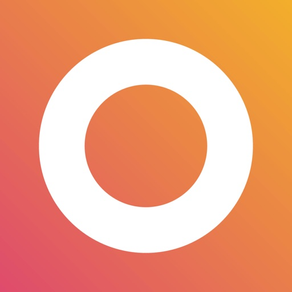 Otsukai
Easy proxy-buying from Japan
2.1.1
for iPhone, iPad and more
About Otsukai
Now it's even easier to get hold of Japanese items via Otsukai with our smartphone app!
Just download, log in with your existing account and make a request for the Japanese merchandise you want to add to your collection! Don't have an Otsukai account? You can sign up to Otsukai from within the app in seconds.

~Otsukai is a Japanese proxy buying service with a difference!~
We connect you with real Japanese users who will help you hunt down those items you've been struggling to find!
Just upload a description of the item you are looking for, and the Japanese users will make their move!
If one of their offers catches your eye, you can pay for the item right away and send the user on an errand to get the item for you.

Signing up and requesting is simple!

We especially recommend this service if you:
- Are a lover of Japanese anime, manga or pop culture
- Struggle to get hold of Japan-exclusive items, especially rare items
- Want to pre-order items from Japan
- Hope to get hold of items only available at events in Japan
- Are on the hunt for a particular item, but not sure where to start looking

—— FAQ

"How do I use Otsukai?"

1) Make a request for the Japanese item you are looking for
2) Wait for JP users to search for the item and make you an offer
3) Accept and pay for the offer you like best. Otsukai will safely hold onto your money.
4) Wait for the Friend to get hold of the item and ship it to you
5) Let us know when you receive the item, and we pass the money on to the JP user

"What makes Otsukai different to other proxy-buying services?"

Otsukai is more than just a proxy-buying service. We act as an in-between for you and regular Japanese otaku who can search for the item on your behalf. Some of the things that make us different are:
~ You can ask JP users to hunt for a rare item you haven't found listed online yet
~ You don't need to be specific (For example, you can request 'Badges and keyrings of X from Y')
~ Request items from Japanese events
~ If the item you want is unavailable, you may get offers with similar items that you didn't even think of! This is quite popular with our users!

"Does Otsukai charge me? Will I be hit with hidden charges?"

Signing up and making requests is absolutely free. You will never be charged if you don't purchase an item, no matter how many requests you make.
Otsukai runs on a 10% service charge, which is already included in the offer price. All charges, such as shipping, PayPal charges and our service charge are all calculated at the time that the Friend makes the offer. That means that THE PRICE YOU ARE OFFERED IS THE PRICE YOU WILL PAY. You will never be hit with extra charges from Otsukai.
[Please note that any customs charges are entirely the buyer's responsibility]

"Is Otsukai safe? Is it not a target place for scammers?"

Otsukai exists for the safety of both you and the JP users. Once you pay for your item, Otsukai will keep the money safe until you have safely received your goodies. We only pass the JP user's remittance onto them once you have let us know that your item has safely arrived. We will step in right away if we feel there is scamming involved, and we regularly monitor both the requests and offers being made on Otsukai.

"I'm a little confused about something"

Feel free to message our support center if you are unsure of anything.
You can find the link both on our homepage and from within the app.
Our Japanese and English-speaking staff will get back to you as soon as they can.
[Our office hours are 09:00-18:00 Mon-Fri, excluding Japanese national holidays]
What's New in the Latest Version 2.1.1
Last updated on May 18, 2023
Old Versions
Version History
* Comments can be posted on your Requests and Errand pages.
* Coupons are now accepted at checkout.
* Fixed some bugs.
The app has been updated!
Fixed issue causing Request details to display in an odd manner.
Fixed the 'I want to request this item!' button.
* Added a 'more info' section to offers.
* Changed the domain to otsukai.com
Fixed an error which displayed "Request failed because json can not convert".
Added a search function
Otsukai FAQ
Check the following list to see the minimum requirements of Otsukai.
iPhone
Requires iOS 11.0 or later.
iPad
Requires iPadOS 11.0 or later.
iPod touch
Requires iOS 11.0 or later.