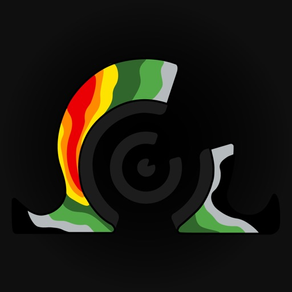 RadarOmega
Advanced Weather Toolkit
5.2
for iPhone, iPad and more
About RadarOmega
Welcome to RadarOmega, the next-generation weather app that takes high-resolution weather data to a whole new level. More than just radar, RadarOmega provides unique data solutions for all types of weather data that are customizable depending on your needs, whether that's before, during, or after the storm.



Dedicated to providing solutions to our industry, RadarOmega created an exclusive network of weather stations featuring live video and sensor data called cyclonePORT. RadarOmega and cyclonePORT work closely with universities, emergency managers, broadcast meteorologists, and more to provide solutions for relaying critical weather information when life-threatening weather situations are imminent.



RadarOmega provides high-resolution radar data for the United States, Canada, Germany, Australia, and South Korea.



Base Application Features:
-High-Resolution Single Site Radar Data
-30 Frame Animations for Radar
-7 Day Radar History with 30 frames
-Lightning Detection/Animation
-24 Hour Storm Reports
-SPC Convective Outlooks, Watches, & Mesoscale Discussions
-NHC Tropical Suite & Hurricane Hunter
-WPC Excessive Rainfall Outlooks
-CPC Temp. & Precip. Outlooks
-Fire Weather Outlooks & Weekly Drought Monitor
-WPC Winter Weather Forecasts & Winter Storm Severity Index
-METARS Data Layer
-Real-Time NWS Storm-Based Warnings
-Non-Precip Watches/Warnings for USA
-Flash animation and in-app sound alerts for Severe, Tropical, & Winter Alerts
-WPC Surface Analysis
-Buoy Data & Tidal Forecast Charts
-NEXRAD Hail History
-Spotter Network Locations
-Map Type Customization
-Detailed City & Road Network
-15 Custom Locations with a RadarOmega Account
-Drawing, Data Viewer, and Distance Tools
-Share GIF and Videos of Radar Animations
-Day/Night Layer
-Access to cyclonePORT network




Gamma
-Hi-Resolution Satellite Data
-Lightning Detection/Animation, METARS, & GLM for Mesoscale & Storm-Based Satellite Sectors

-National Digital Forecast Database
-Storm Track Drawing Tool
-Access to Project MesoVort
-75 Frame Animations for Radar/Satellite
-Dual View for Radar with 30 Frames
-Smoothing for Radar/Satellite
-30 Day Radar History with 75 Frames
-6 Month Storm Report Archive
-3D Radar/Satellite
-Upload 3 Custom Color Tables
-30 Custom Locations with Icon Upload
-2 Custom Location Lists



Beta
*Everything in Gamma PLUS*
-MRMS Data
-150 Frame Animations for Radar/Satellite/MRMS
-Dual View for Radar/Satellite with 50 Frames
-Smoothing for MRMS
-90 Day Radar History with 150 Frames
-5 Year Storm Report Archive
-3D MRMS
-Upload 8 Custom Color Tables
-75 Custom Locations with Icon Upload
-5 Custom Location Lists



Alpha
*Everything in Beta PLUS*
-NEW Volumetric Radar
-Model Data with Contours for HRRR, NAM3KM, NAM12KM, RAP, GFS, ECMWF, HWRF, & HMON
-250 Frame Animations for Radar/Satellite/MRMS
-Dual View for Radar/Satellite with 100 Frames
-Quad View for Radar/Satellite on iPad & Desktop with 50 Frames
-Smoothing for Models
-90 Day Radar History with 250 Frames
-10 Year Storm Report Archive

-Upload 30 Custom Color Tables
-150 Custom Locations with Icon Upload
-10 Custom Location Lists
-1 Site Lightning Monitoring with Custom Range Zones



Subscriptions are maintained through the iOS App Store. We will work with our customers however, refunds must be done through the iOS App Store. Please be sure to reach out to our support team if you have any problems, questions, or concerns.

For Support- You can create a ticket and we will resolve it as soon as possible:
https://radaromegawx.supportbee.io/portal/sign_in

See our Terms of Service below:
https://www.radaromega.com/terms.php
What's New in the Latest Version 5.2
Last updated on Sep 19, 2023
Old Versions
All Users:
- Excessive Rainfall Outlook: Day 4 & Day 5
- Hurricane Hunter Updates
- Non-Precipitation Watches/Warnings in USA
- CPC Climatological Outlooks Temperature/Precipitation
- Graticules with Lat/Lon labels
- Various bug fixes



Alpha Subscribers:
- Volumetric Radar Viewer (Hi-Res Reflectivity only)
- Custom Lightning Monitoring Zones
Version History
All Users:
- Excessive Rainfall Outlook: Day 4 & Day 5
- Hurricane Hunter Updates
- Non-Precipitation Watches/Warnings in USA
- CPC Climatological Outlooks Temperature/Precipitation
- Graticules with Lat/Lon labels
- Various bug fixes



Alpha Subscribers:
- Volumetric Radar Viewer (Hi-Res Reflectivity only)
- Custom Lightning Monitoring Zones
Minor bug fixes and improvements
-Resolved GPS location accuracy error for iPad devices
-Faster Single Site Radar Updates
-Faster Storm Based Warning Updates
-General user interface improvements in RadarOmega 5.0

BASE USERS (Non Subscribers) -
15 Locations - Need to create an account, locations save cross platform - No custom Icon
1 custom location lists
New warning animations
New warning alert chime

GAMMA -
30 Locations - Custom Icon Upload
2 Custom Location Lists
Everything else included for Non-Subscribers

BETA -
75 Locations - Custom Icon Upload
5 Custom Location Lists
Everything Gamma & Below

ALPHA -
150 Locations - Custom Icon Upload
10 custom location lists
1 site location monitoring (live monitor only, no SMS)
Model suite update – new contours overlay (1 data set at a time) & contour customization
Everything Beta & Below
-Improved tool menu for categorization of video/sensor networks & map tools
-Hurricane models - HWRF & HMON added for subscribers
-Geostationary Lightning Mapping Overlay added to Mesoscale and Storm Sectors
-Lightning and METARS available for Mesoscale Satellite

-cyclonePORT Display Modal Flexibility/draggable
-Bottom bar remains even when radar site is closed

-Storm tracks 'Display Local Time' option

-Bugfix for Magic Keyboard Trackpad with iPad
Alpha Users
-New Model Color Tables
-Comp Reflectivity Model Data Filter
-Unit of Measure Selection for Model Wind Data
-Streamlined Model Run Selection Menu

Beta/Alpha
-Updated MRMS Hail to allow smoothing


All Subscribers
-Product Select Menu added to Data Slider
-Storm Track Enhancements
Settings for user-drawn Storm Tracks added for customization
Added ability for drawing out storm tracks for linear systems
Added ability to customize storm track polygon fill color, border and opacity




All Users
-Fire Weather Outlook
-Weekly Drought Monitor

-SPC Severe Weather Outlook Updates
Includes SPC Significant Severe Hatching with customization options
Includes SPC 4-8 Day Extended Severe Weather Outlooks
Significant Model Data Upgrades
-Added many new data products
-Added GFS/ECMWF Global Model Data
-Model Display UI Improvements
-Model Smoothing and Color Table Customization Options

Data Viewer Improvements
Animation Slider Improvements
Improved smoothing
Storm Track feature for subscribers
Day/Night Tracking Feature
Basic User Profile Control Panel
Improved Winter Weather Radar
-Smoothing & 3D Now Available with Winter Weather Radar for subscribers
-WPC Fronts Added
-Improved Subscription Process

-Added detailed METARs display

-Marine Tools added
a) Buoy's
b) Tidal forecast points/detailed tide charts

Hurricane Hunter Display Updated

User Interface Updates- Streamlined Menus

RadarOmega 4.0 is a significant update in many ways. The highlight of this update will be a dramatic improvement in performance throughout the app.
Improvements include faster data loading, faster animations, no resolution loss when zooming out & increased stability when loading many frames.

The RadarOmega 4.0 update also comes with more streamlined menus and overall cleanup of the user interface. One example of this is the app state control which switches between radar/satellite/models..etc has been moved into the side menu.

We have added new archive tools for viewing historical radar along with storm reports.

See below for a breakdown of what RadarOmega 4.0 brings:
-Significant radar performance improvements
-Removed legacy radar render quality options as these are now obsolete
-Dramatic performance improvements in Dual View/Increased Animation Frames
-Quad Panel now available on iPad(Alpha Users)
-Added Hail Size Indicator to initial storm track points
-Added Historical Radar Data Viewer
-Added Date Selection for Storm Reports & Merged with Historical Radar Viewer

-cyclonePORT Enhancements
a) Tempest Weather Station Support
b) Davis Weather Link Support

Alpha users can now use IP cameras with cyclonePORT with Pan-Tilt-Zoom Controls


1) Australian radar sites operated by the Bureau of Meteorology are now available.

2) Added the National Digital Forecast Database (NDFD) for all subscribers. This allows users to view all National Weather Service (U.S.) forecast graphical grids for items such as snowfall, temperature, precip totals and more.

3) We have made some user interface optimizations aimed at streamlining and cleaning up the overall look of RadarOmega.

4) Some reported bugs from users have been addressed. Remember if you spot something please email us at support@stormmapping.com - It is very possible we do not know about an issue.

5) This update paves the way for a much larger update that will take place later this fall/early winter.
-This latest update improves screen sharing and video recording functionality.

-We have upgraded the drawing toolkit, giving users many more ways to customize this display.

-Bug fixes have been applied with subscription service maintenance.

-Additional performance optimizations have been applied with this update.


Corrected bugs relating to screen recording.
-Resolved issue with geolocation preferences not saving
-Added ability to view compass
Modified login screen to address issues with users using larger font sizes


-Added support for Canadian S-band radar towers
-Added Environment Canada Warnings
-Added METARS support for Canada
-Minor bug resolutions

This update paves the way for updates coming in the near future
-Enhanced weather alert display
-Expansion of global data
-Performance enhancements
Fixed landscape issue numerous users were reporting
Corrected link issues noted
Other minor optimizations
This version of RadarOmega resolves issues that were presented with the 3.0 update.. Thank you for your patience through the transition from the legacy version to this version.

First you will notice a dramatic improvement in the mapping interface performance.. Panning and zooming around the map is no where near as tedious and in most cases should be very smooth. Older devices could still experience some issues, however testing has been favorable and dramatic improvements should still be noted here.

You will notice that cities and roadways now overlay nicely over the radar data. This is a dramatic improvement you will notice over the previous release, further adding to the improved stabilization of the user interface performance.

We have brought back dual view for subscribers. We do appreciate the patience on this, we had anticipated bringing this back much sooner however it became clear we had more important issues to address and it did not make much sense to bring in dual view with a mapping interface that was extremely lagging. Once we corrected this, we developed the revamped dual functionality which you will find performs MUCH better than when it was available in our legacy version of RadarOmega.

Custom Location Dashboard has returned in this update. You can now set locations by tapping on the map or typing in a location to place custom markers on the map.

Spotter Network has returned, with the ability to see spotter locations. We do have planned full integration for Spotter Network members to share locations & send reports, this implementation has been delayed due to refactoring the mapping system.

Other work that you will not visually see but is very important is that we have reduced the data sizes being sent, allowing for faster radar site loading, reduced data delays in poor service areas and overall improved radar data reliability. We have implemented sockets to allow for real-time data transmission, which removes the need for user devices to poll for the latest data, meaning if there is new data, it will be pushed to your device.

Other modifications include menu streamlining, we moved Radar Settings to the side menu.

We have converted all image based icons to SVG, further reducing the amount of data users have to download while improving visual quality.

Overall you should find this update a dramatic improvement over the previous release. We know we still are not perfect, we are going to continue to push for continued improvement as we are fully aware of the requirements of playing in the space of a non conventional weather and radar data provider. Premium applications require premium execution and we understand your requirements of our application to continue to improve.

Significant improvements with radar data. Radar data is now higher resolution at full zoom.
We have added radar customization options with ability to change color tables and also set your own declutter settings.
Controls have been streamlined to make it easier to navigate throughout RadarOmega.

-Improved Dual View display with full screen now available
-Improved sizing of tropical icons
-Additional optimizations to improve animation performance
-Added Custom Location Dashboard
--Pin locations to the map with different icons and labels. Use these custom locations to select nearest NEXRAD sites.
Much more to come with custom location functionality.

-Improved Dual View Display
--Add screenshot sharing and drawing pen to Dual View

-Improved Landscape display, replacing sidebar with on click menu options
Reduced tower icon sizes per multiple user requests

Streamlined user account creation process with regards to subscription services.

-Fixed annoying issue with iTunes password prompt. You only need to enter this once and it will not display again.

-Fixed issue where Hydrometeor Classification caused app to force close
Added support for changing user password
Added support for password reset
Updated support information
Extensive User Interface Improvements
-Resolved many bugs noted by users
-Implemented several user recommendations

The biggest update with this release is the addition of our Alpha, Beta and Gamma program
You will find extensive details on Alpha, Beta & Gamma within RadarOmega under "Get More Data"

The following datasets have been added
-High Resolution Satellite (Alpha, Beta, Gamma Subscribers)
---CONUS
---Gulf of Mexico
---Atlantic Basin
---Main Development Region
---Caribbean
---Eastern Pacific
---Hawaii

-MRMS(Multi Region - Multi Sensor) (Alpha, Beta Subscribers)
---Detailed Hail Tracking
---Rotation Tracks
---National Reflectivity

-Model Data(Alpha Subscribers)
---HRRR
---NAM3KM
---NAM12KM
---RAP

Dual View Display (Alpha, Beta, Gamma Subscribers)
Custom Location Markers & Dashboard (Alpha, Beta, Gamma Subscribers)

Desktop Access(Alpha, Beta, Gamma Subscribers)
Users who join our Alpha, Beta , Gamma program will be able to create a user account and download the RadarOmega desktop application.

The desktop application is still in development, however already has many great features of RadarOmega.
The following are currently available in the RadarOmega desktop application
---High Resolution Satellite
---High Resolution Radar
---MRMS Data Layers
---Model Data
& More

RadarOmega FAQ
Check the following list to see the minimum requirements of RadarOmega.
iPhone
Requires iOS 12.0 or later.
iPad
Requires iPadOS 12.0 or later.
iPod touch
Requires iOS 12.0 or later.
RadarOmega supports English
RadarOmega contains in-app purchases. Please check the pricing plan as below:
RadarOmega - Alpha Monthly
$11.99