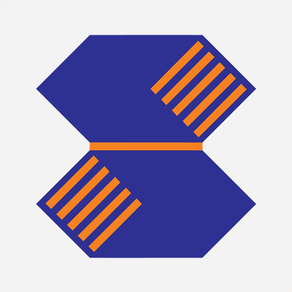 Sistem Alüminyum A.Ş. Screenshots
About Sistem Alüminyum A.Ş.
Sistem Alüminyum Mobil Uygulamamızı siz kullanıcılarımıza sunmaktan mutluluk duyarız. Uygulamamız ile kolay bir kullanım ve yeni bir deneyim sunmayı amaçladık.

Uygulamamız aracılığı ile,

Sistem Alüminyum ve AluTech tüm kataloglarımıza interaktif bir şekilde ulaşabilirsiniz. En pratik olacak şekilde listelemeye çalıştık. Hızlı bir şekilde aradığınız kataloğu ismi ile aratabilir, dilediğiniz bölümü indirebilir, çevrimiçi, çevrimdışı görüntüleyebilir, hızlıca silebilirsiniz. Bu şekilde uygulamamızın telefonunuzda yer kaplamamasını amaçladık.

Ek olarak,

Bizden güncel ürünlerimiz ve hizmetlerimiz hakkında öncelikli bildirimler alabilirsiniz.

Bize tüm iletişim kanalları ile ulaşabilirsiniz. İletişim bölümümüzdeki navigasyonu kullanarak yol tarifi alabilirsiniz.

Tüm görüş ve önerilerinizi bize iletebilirsiniz, memnuniyetiniz önceliğimizdir.


KATALOGLARIMIZ:

I. Alüminyum Profil
II. Cephe Sistemleri
III. Kompozit Paneller

I. Alüminyum Profil
1. Standart Profiller
2. Doğrama Profilleri
3. C-60 Serisi Profiller
4. Sürme Serisi Profilleri
5. Kıbrıs Sürme Seri Profilleri
6. Arnavutluk Sürme Seri Profilleri
7. Sineklik Profilleri
8. Cam Balkon Profilleri
9. Jaluzi Profilleri
10. Denizlik Profilleri
11. Küpeşte ve Grijay Profilleri
12. Otomatik Kapı Profilleri
13. Menteşe ve Aksesuar Profilleri
14. Stand Profilleri
15. Tente Profilleri
16. Karoser Profilleri
17. Asansör Profilleri
18. Mobilya Profilleri
19. Seramik ve Dekorasyon
20. Duşakabin Profilleri
21. Muhtelif Profiller

II. Cephe Sistemleri
A. Cephe Sistemleri
1. F50 Klasik Silikon Cephe Sistemi
2. F50 Klasik Kapaklı Cephe Sistemi
3. F50 Klasik Entegre Cephe Sistemi
4. F50 Kondens Silikon Cephe Sistemi
5. F50 Kondens Kapaklı Cephe Sistemi
6. F50 Kondens Entegre Cephe Sistemi
7. ÇT68 Çelik Takviyeli Cephe
8. ÇT94 Çelik Takviyeli Cephe
9. SKY50 Işıklık Sistemi
10. SKY78 Işıklık Sistemi
B. Pencere Sistemleri
1. W55 Pencere ve Kapı Seri (W1-W3)
2. W55 Pencere ve Kapı Seri (W2-W4)
3. W65 Yalıtımlı Pencere ve Kapı Seri (W5-W6)
4. W75 Yalıtımlı Pencere ve Kapı Seri (W7-W8)
5. W45 Pencere ve Kapı Seri (W9)
6. W45 Pencere ve Kapı Seri (W10)
7. D55 Kapı Sistemi (D1-D2)
C. Sürme Sistemleri
1. S45 Sürme Seri (S1-S2)
2. S65 Sürme Seri (S3)
3. S40 Sürme Seri (S4)
D. Cephe Kaplama Sistemleri
1. Kompozit Panel Taşıyıcı Sistemi
2. Alutech Cotta Cephe Kaplama Sistemi
3. Alutech Ser Cephe Kaplama Sistemi
4. Güneş Kırıcı Sistemi
5. Menfez Sistemi

III. Kompozit Paneller
1. Teknik Katalog
2. Renk Kartelası
What's New in the Latest Version 1.2
Last updated on Mar 4, 2016
Old Versions
Sistem Alüminyum A.Ş. FAQ
Check the following list to see the minimum requirements of Sistem Alüminyum A.Ş..
Sistem Alüminyum A.Ş. supports English, French, German, Spanish
Sistem Alüminyum A.Ş. Alternative