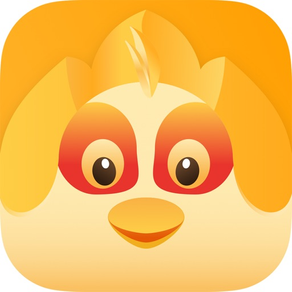 About Talky Bird
Learn Japanese in a creative and interesting way, and totally free. Only a few minutes a day, with Talky Bird, with new studying method, abudant topics, you can practise your Japanese speaking skill anytime and anywhere.
As now we have been supporting over 1000 students from Vietnam on hunting jobs in Japan, we deeply understand the difficulties for student on practising speaking Japanese.
That's why we have created irst Japanese conversation evaluation system in the world, which is a combination of our Japanese teaching content so far, and Machine Learning technology specialized for Japanese .

RECOMMENDATION USERS:
- Those who achieved JLPT N4 or above.
- Those who are thinking about working or studying in Japan.
- Those who want to practice speaking Japanese, without paying high cost.
- Those who do not have much time for practicing Japanese conversation.

FEATURES:

Conversation Situations:
- Challenge yourself in different contexts: daily life conversations, business talks, etc.
- Supporting videos for better understanding.
- Conversations in Japanese and your mother tounge for enhanced understanding.

Pronuciation Practice:
- Let's get to practicing the pronunciation!
- Track evaluation results, practice until your pronunciation gets better.
- It doesn't matter how long you want to study, this application is entirely free.

Vocabulary:
- During Japanese's daily conversation, there might appear words that don't show up in books.
- Our application contains most of them, allowing you to get used to the conversations.
- What you learn is not only the conversations, but also the Japanese culture.

Test:
- Check your pronunciation skills with a series of tests.
What's New in the Latest Version 1.1.2
Last updated on Mar 12, 2019
Old Versions
Talky Bird FAQ
Check the following list to see the minimum requirements of Talky Bird.
Talky Bird supports English