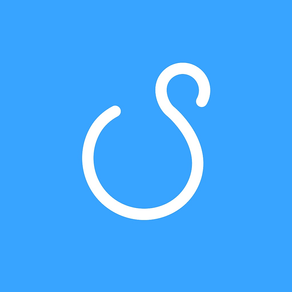 About UpSteam
UpSteam is an app used for requesting carwashing services to your home, office, or wherever you like. Our Washer comes to your location and cleans your car inside-out right where you parked it. Enjoy a clean car with zero effort!

How to order a carwash with UpSteam?
• Open the app and pick the desired services;
• Select a location where you want the washing to take place;
• Book a date with a suitable time-frame;
• Monitor your wash progress and be notified once it's clean;
• Leave a rating and pay;
• Enjoy the ride with a clean car!

Why choose UpSteam?
• No need to drive to the carwash or wait in lines;
• The carwash takes place anywhere and anytime;
• Get some work done or relax while we wash your car;
• We offer a satisfaction guarantee - in case you weren't satisfied with your carwash, let us know in 24h and we will come back to fix it for free.
• Our eco-friendly carwash helps reduce your ecological footprint

UpSteam has been in business since 2017. Our goal is to provide seamless carwashing experiences. We are currently available in Tallinn and Helsinki - just download the app and order your first wash.


UpSteam app is an all-inclusive car wash platform with features like:


EASY BOOKING - Choose the services, pin and save your location, select a suitable date, and time-frame. Placing an order takes just 1 minute.

PAY VIA THE APP - Pay for a single wash or create an automated monthly schedule. Manage your billing information all in the application with ease.

MANAGE ORDERS - Reschedule or update your orders in just a few taps. See when the wash is ongoing or complete with a simple interface.

AVAILABLE IN FIVE LANGUAGES - English, Estonian, Finnish, Russian, and Polish are supported. More languages will be added as we keep expanding.

Have questions? Get in touch with your local support via email:

Estonia: info@upsteam.ee
Finland: info@upsteam.fi

We will continuously improve the functionality in our app to make the car care easier for you. We welcome customer ratings, reviews, and feedback to help us improve.
What's New in the Latest Version 1.1.13
Last updated on Jun 2, 2022
Old Versions
Added option to select between transfer and on-site services.
Version History
Added option to select between transfer and on-site services.
- More accurate availabilty of services
- Support for in-app messages
- Option to delete account
New! Order immediate confirmation - now you can see available times when placing an order. The order will be confirmed immediately!
Improvement on displaying services availabilty on specific date. Now you can see at the beginning of ordering flow if some services are not available on selected date.
- UX improvements for phones with small screen
- fixed bug which did not allow modify existing order
- Added Polish language
- Support for long distance fee calculation
Added option to see orders placed to fixed office locations
Added search functionality if there are more than 8 saved vehicles.
Minor bug fixes
Performance fix - "Internet connection error" was shown for users' with large number of orders.
Added option to use gift card codes
- Resolved an issue which did not allow to add credit card to the user account.
- Minor UX improvements
Added optin to opt-in/out to special offers and newsletters.
Added option to select language before sign-up
Performance improvements
Fixed issue with location search by place name
Added promo code functionality
- Improved payment profile management with option to change payment cards
- Several small usability fixes
- Vehicle reg. number field accepts "-"
Fixed crash on order update.
Minor fixes for time selection
UpSteam FAQ
Check the following list to see the minimum requirements of UpSteam.