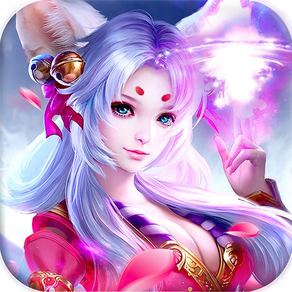 Wild and barren blade-蜀山之剑一统天下
Wild and barren blade-蜀山之剑一统天下 Screenshots
About Wild and barren blade-蜀山之剑一统天下
[introduction]
The rich and colorful story with mad pull cool fighting mixed ARPG Mobile Games masterpiece, 360 degrees take place without locking fighting, is the youth blood watered friendship to help fight, all the wartime glory, practice is a challenge to fight together, together with the cultivation. Develop cultivation long road, experience interesting Zhu Xian and rich copy, bid farewell to fake zhanzhuang. 2016 players most anticipated hand travel, there is a sister, there are partners, and now quickly download the reckless barren blade, immediately feel free instant PK, take you to enjoy the new wonderful fairy world!
[game features]:
1, cross service unlimited PK
Inter service PK unlimited, 000 people fighting on the same screen, the most cool PK, together make three!
2, the ultimate Dan celestial war
The challenge of Babel, three extreme achievement. The ultimate challenge, only the realms of babel!
3, domineering God pet when younger brother
Surrender to big brother, third fairy God, God pet domineering when the younger brother, with three!
4, occupation arbitrary switching
No occupation is free, original seventy-two magic system, occupation switch, ancient magic golden as you roll!
5, cool appearance change constantly
Amazing appearance, meet your requirements for the rotation of cool appearance, youth is so capricious!
6, mounts, array spirit, magic with you
Challenge BOSS, collect your exclusive opening of fall, to enhance combat capability!
[game welfare]
1, red rain every day, God loaded diamond free delivery!
2, high investment returns, the cumulative gain of 20000 drill!
3, fast leveling rob God installed, rare wings mad child BOSS!
4, open service seven big kuangsong, million red limit delivery!
5, combat grappling grab title of honor full service unique! "
What's New in the Latest Version 1.27
Last updated on May 24, 2017
Wild and barren blade-蜀山之剑一统天下 FAQ
Check the following list to see the minimum requirements of Wild and barren blade-蜀山之剑一统天下.
Wild and barren blade-蜀山之剑一统天下 supports Chinese
Wild and barren blade-蜀山之剑一统天下 Alternative