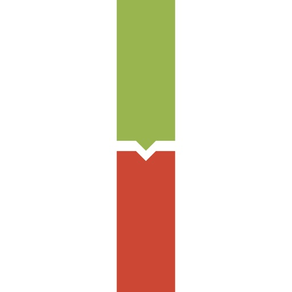 YeNom
A fast accounting tool.
Free
Offers In-App Purchases
6.10.2
for iPhone, iPad and more
About YeNom
Mainly as an accounting tool to record your daily income or expense lightning fast.

And you can also record any other data as you wish, such as your time spending on sth, daily weight, running distance, etc.


◆ ◆ Trial Plan ◆ ◆

The Trial Plan is available, as well as the traditional Subscription and License plans. You can employ this plan to access Premium features as long as you wish. You only need to watch short video ads in your spare time to obtain trial days.


◆ ◆ App Privacy ◆ ◆

We will not collect your personal information without authorization. As for "Data Used to Track You", it will only be used to deliver more personalized advertisements to you once the trial plan has started. Before the trial plan starts, you will receive an authorization reminder, and it is up to you to authorize or not; you can change this authorization at any time in the "Settings" app.

We will not obtain your account, records, and other data stored in YeNom, let alone share them with any third party.


◆ ◆ Terms of Use ◆ ◆

https://www.apple.com/legal/internet-services/itunes/dev/stdeula/


◆ ◆ Customer Support ◆ ◆

If you have any questions or suggestions, don't hesitate to contact me via mail: support@kjuly.com .
What's New in the Latest Version 6.10.2
Last updated on Apr 13, 2023
Old Versions
- Make case insensitive during text searching.
Version History
- Make case insensitive during text searching.
- Update the search bar for the records timeline;
- Provide a segmented control as well as a search bar for some list pages;
- Budgets View: Present unstarted budgets as well in the Live Budgets section.
- Budget Edit View: Provide quick selection button for the date range;
- Report: Make the calendar follow the device's settings about the first weekday.
- Introduce Trial Plan for Premium (Settings - Premium - Trial).
- Update rule verification logic when launching the app after a long period.
- Premium View: Refrain from retrieving unavailable products.
- Provide unit detail for the report;
- BUGFIX: Crash when exit report view immediately before complete data loading.
- Bar/Line Chart Report: Convert each value with the account report unit.
- BUGFIX: Ledger sorting issue in the Accounts View.
- Support the landscape orientation;
- Settings View: Provide "Layout' in the "General" section (you can turn off the landscape orientation there);
- Unit Relation Edit View: Provide "Choose 3rd Party Service" for updating exchange rates;
- Exchange Rate Services View: Provide several 3rd party services and the ability to save your own API Key.

- Records Timeline Action Menu: If "Auto-Lock" is enabled, provide a "Lock" option to lock manually;
- Record Tag Selection View: Allow tag creation when there are no search results;
- Photo Detail View: Adjust relevant record info's presentation;
- Records Preview View: Adjust tags' text color under light mode;
- BUGFIX: The record creation view is not presented by 3D Touch when the app is not launched.
- Provide summary data for records & report's account selection view;
- BUGFIX: Selected tags are not shown in the Rule Preview.
- Report Filter View: Provide an account switch option;
- Record Edit View: Add back swipe gesture on the value field;
- Record Edit View: Add back shortcut buttons above the calculator keyboard;
- Record Notes Edit View: Provide a save button over the keyboard;
- Accounts View: Provide an "Add Account" option for the ledger cell context menu;
- Accounts View: Provide "Report" & "Show Records" options for the account cell context menu;
- Sidebar Menu: Adjust its selected option's background color when it's the same as the accent color.
- BUGFIX: No favorited tags are presented when creating a new record by swipe gesture in lock view.
- Totally new interface with the system framework;
- Update lowest support version to iOS 15.5.

- BUGFIX: No data presented after editing Report Widget for some cases.
- Provide convenient options to update date for record;
- Accent record date if it's locked;
- Some improvements.
- Support locking date during record date selection;
- Use "Scale Aspect Fit" as default photo scale mode.
- Record Unit Selection View: Provide exchange rate refresh button for currency units;
- Report Export View: Provide "Include Record Display Value Column" option for "Data Unit" setting;
- Add missed Chinese localization for report title.
- BUGFIX: Budget view crashes when expected budget not found.
- Tag Edit View: Provide "Records Preview";
- Support batch processing for report & tag's Records Preview View.
- BUGFIX: Budget view crashes when account not found by ID.
- Upgrade some third party libs.
- Refresh records timeline instantly after updating record from report records preview.
YeNom FAQ
Check the following list to see the minimum requirements of YeNom.
iPhone
Requires iOS 15.5 or later.
iPad
Requires iPadOS 15.5 or later.
Apple Watch
Requires watchOS 6.0 or later.
iPod touch
Requires iOS 15.5 or later.
YeNom supports English, Simplified Chinese
YeNom contains in-app purchases. Please check the pricing plan as below:
Monthly Subscription
$0.99
You May Also Like