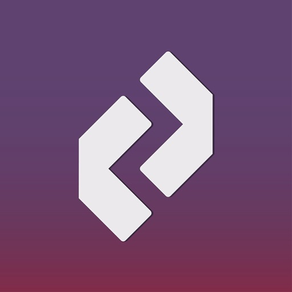 zTasks
Task Manager
3.0
for iPhone, iPad and more
About zTasks
zLinkTM is a productivity application for maintenance and facility management teams. zLinkTM allows you to snap a picture of a broken piece of equipment, create a work order, and schedule it for repair - all from a mobile device.

zLinkTM is perfect for facility managers looking to improve communication by enabling real-time status updates for your team. It is a modern and intuitive proven to expedite task management and workflow processes.
What's New in the Latest Version 3.0
Last updated on Sep 6, 2023
Old Versions
Version History
Latest version with bug fixes
Customised Cost Types display based on settings provided in the work type in web.
Changes to solve UI issues in mobile devices.
Brought labour hours in inspection.
Brought attachments in Inspection.
Added two new fields (Zone & Zone Area) in create and review request pages.
UI changes in Add Other Cost. Brought add attachments in other cost add page.
Changes in Other Cost
Child request in service request
Change UI to show that the labor hour against a task is started and not stopped
Active labor hours should be stopped when changing the action point
Edit option for admin and module admin in start stop implementation after stopping a labor hour
Ability to answer inspection checklist of the asset in the asset info
Outcome based Project creation in review request
Priority based expected date of completion in create request
Interactive UX for Start stop based Labour hour
Ability to review task in Asset Info.
Keyword search of Work Order List.
Add, Edit, Delete and Preview attachment against an equipment in a service request/PM Work order.
Show Category and Category Description in Create Request.
Labor hour related changes
Priority ,Org levels, Site selection handling in review request
Building Address and Ownership type selection with respect to Building
Remarks field to be removed from PM review with feature
Facility information all has to be reworked,
Option to add attachments in the asset edit page from map tooltip
Fixed Expected date of completion issues
Brought Mandatory Fields in Other Cost Page
Add Facility Asset from Map
Wildcard search with equipment number
Show Work History of an Asset, (including the WO number, Requested Date etc)
Document preview for procedure attachments in PM
Bug Fixes



Show Asset photo in the map along with the tooltip
Move the asset from map
Multi polygon support in map
Offline attachment download and preview
Bug Fixes
Shows texts of Identifiers corresponding to each Linear Asset / Feature in the Map
Implemented the filtering of Linear Assets / Features based on the entity in Create Request - Add Linear Asset option
A Confirmation message is provided on clicking back button from Attachment Add/Edit page without submitting the page
Provided Description field in Attachment` List page
Implemented Attachment viewer in Asset Info and Linear Assets / Feature Attachments to support non image files alsoImplemented Offline support to edit the Linear Asset / Feature data and to add Attachments to the Linear Asset/Feature
Added the fields Last Action and Last Action By in Current Tasks.
Completed Work Orders can be reopened from App.
Provided a Linear Asset Type drop down in Map to filter the Linear Assets.
Provided Edit Linear Asset / Feature option in the Map.
Provided an option to toggle between Aerial and Street view in the Map.


Added Room Number, Job Steps, etc. in PM Work Orders
Added label to Job Steps icon in PM Work Order page
Shows all organization unit level 1 in Work order review irrespective of floor selection in Service Request page, based on customer settings feature - Show all Show all Organizational Units
Added Incomplete Inspection Items list in Inspections page
Action Point Users gets email based on selected Object site and all WO review Notification Email' subject changed to Outcome Name instead of Status Name
Provided option to Edit Linear Asset data in Review Request Page
Provided option to Edit Linear Asset & Feature in Asset Info page
Provided option to add/edit/delete Attachments to Linear Asset /Feature from Asset Info page
Added option to copy all documents attached to the work order to the asset/linear assets data.
All linear assets against a request in review service request is now shown.
Linear asset can be manually added against a request.
Request can now be created against a linear asset in map.
Map Plotting based on GIS - Linear assets (with tooltip) nearby the user location is now shown.
Only single PM Work Order for multiple equipment of same type.
Maps in review request now shows site location and linear assets along with user's current location in review of service request.
Added linear asset in review page
Added history in review page
Show All toggle switch in requests.
Labour hour validation when closing requests.
Bug Fixes


zTasks FAQ
Check the following list to see the minimum requirements of zTasks.
iPhone
Requires iOS 11.0 or later.
iPad
Requires iPadOS 11.0 or later.
iPod touch
Requires iOS 11.0 or later.