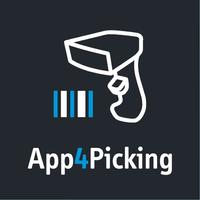 App4Picking
Free Get
Screenshots for iPhone
More Screenshots for iPad
App4Picking Description
Are you a wholesaler that is looking for a simple system to pick orders in your warehouse? App4Picking is developed to take your logistics to a higher level.

What is App4Picking?
App4Picking is an iPad app that handles primary logistics transactions such as order picking, counts, and displacements through a tablet. The simplicity of the app's functionality ensures that you can flawlessly and quickly pick your orders, perform counts, and move items. The app is quickly implemented and requires virtually no explanation, as it works in a logical way and is very user-friendly.

Link to your business software
App4Picking uses the existing CMS system of the App4Sales platform. This allows us to directly link this app to many ERP systems. Ask for the possibilities!

Order picking
On your tablet, you can see the orders that are still "to be delivered" in your ERP software. After selecting the order, you can handle the order lines with a barcode scanner or manually enter the picked numbers. If the last order line has been processed, the order status will change to ready in your ERP software.

Movements
You can now move items with instant processing in your ERP by scanning with App4Picking. Scan the location and the item at the place you are taking the goods and do the same thing at the place where you put the goods back into storage. These transactions are processed directly in the ERP. You can find an overview of the movements in the CMS.

Counts
Within your organisation, you regularly count your stock, which takes a lot of time to process on paper. With App4Picking, you have the option to scan locations and record the score within the app on site. You send the counts to the CMS for the final check, and with the push of a button, you can forward it to your ERP.

Stocking
Incoming products can immediately be processed with App4picking. Assign a location to the incoming product with the app. The products and their location can be found directly in your ERP system.
App4Picking 2.0.0 Update
- New design
- Stocking and purchase orders
- Item and location information
More