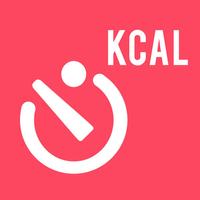 Appetimer – Beat Hunger
Free Get
Appetimer – Beat Hunger Description
Appetimer intelligently stops you from feeling too hungry on a diet, while still allowing you to lose weight. It does this by matching your food intake with your activity - timing your appetite.

Combine it with any diet you want and have an amazingly engaging and powerful weight loss experience!

Appetimer is a novel dieting app that truly harnesses the power of having an intelligent mobile device with you at all times.

You simply tell Appetimer how quickly you want to lose weight and Appetimer helps you make sensible decisions about when to eat.

It intelligently matches your body's metabolism to your food intake so that you keep hunger to an absolute minimum while still losing the weight you want.

Appetimer only cares about how many calories you eat and when you eat them. The types of food you eat and how much you eat is up to you.

------------

HOW TO USE APPETIMER - FOUR SIMPLE STEPS

1. Start by selecting how quickly you want to lose weight (e.g. 2.0 lbs a week).

2. Once you eat something, Appetimer calculates when you should ideally eat your next meal in order to feel as little hunger as possible.

3. If you find things too difficult you can adjust your target slightly to find a target that you are better suited to. You can also exercise to bring the next meal closer.

4. As long as you stick to Appetimer's advice, you will lose the weight you want and you can track your weight loss LIVE inside the app.

------------

WHAT MAKES APPETIMER UNIQUE

Appetimer offers all the features you'd expect from a normal weight loss app (e.g. food/exercise calorie tracking, step counting and personalized calorie targets). However, we have 6 key features that we think make our app the most powerful weight loss app in the world today.

▸ INTELLIGENT - Matching Food and Activity
Appetimer understands how your body uses energy and when you are most likely to be hungry. It uses this to suggest a sensible time to eat. This avoids the feelings of extreme hunger that can often lead to diets failing. People on diets can sometimes find it hard to distinguish between physical and psychological hunger. Our 'dynamic calorie matching' algorithm tries to match your real hunger levels against what you eat and do so while making sure you're losing weight.

▸ FLEXIBLE – Combine Appetimer with Any Diet You Want
Appetimer acts as a 'central calorie processor' in your diet. It tries to control only when you eat. How much you eat in a meal and what sort of food is entirely up to you. Therefore, it works with any nutrition or fitness regime that you may be on already.

▸ MOTIVATING – Never Give Up Because of a Bad Day
So many people give up on their diet after they've had a bad day. Our session-based approach to dieting means that if you have had a bad meal or a bad day, it really doesn't matter at all. Appetimer shows you how you can catch-up to your target with exercise or continue dieting with a slightly adjusted target.

▸ ENGAGING - Live Diet Tracking with Targets
There has never been a more engaging way to lose weight. Your body is losing weight every second and with Appetimer you literally see your LIVE weight loss in front of you.

▸ LONG-TERM – Training Yourself to Eat Sensibly
A big benefit of our approach is that Appetimer slowly trains your eating habits. It makes you appreciate the importance of smaller meals and only eating when you're actually hungry. It is these habits that are essential to keeping the weight off once you've lost it. A staggering percentage of people put back on the weight they worked so hard to lose. By using Appetimer, you'll be teaching yourself skills to make sure that you won't be one of them.

▸ CONNECTED - Fully connected to the Health App and In-Built Step Counters
Appetimer synchronizes itself with the Health App at all times. We also use the in-built step counter on iPhone 5s/6/6+ to calculate your activity level.

Download Appetimer and make your next diet into your very last diet.
Appetimer – Beat Hunger 1.0.2 Update
Bug fixes. Optimised live mode.
More