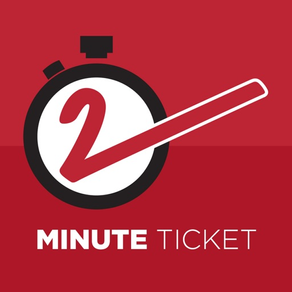 لقطات الشاشة لـ 2 Minute Ticket
About 2 Minute Ticket
So you got a ticket! Why go to court when we can do it for you!
The law firm of Eric Palacios and Associates handles your traffic tickets, warrants and more. The process is simple.
Submit your ticket right from your smartphone! It's simple!
Take a picture of your ticket. Submit your information & Pay the $99* fee. Our legal team will handle the rest!
Using 2 Minute Ticket has benefits like:
• No Points on your License
• No Court
• No Traffic School
• Reduced Fines
• No or lower points on your license
• Did we say..NO COURT!
2 Minute Ticket handles all types of tickets:
• Moving Violations
• No Registration
• No Insurance
• No Driver's License
• Bench Warrants
• And More!

*Initial Ticket is $99. Each additional tickets is $25. Details are in the app!
تحديث لأحدث إصدار 1.2
Last updated on 08/04/2020
الإصدارات القديمة
Update to Push Notifications.
Version History
Update to Push Notifications.
Update to Push Notifications
2 Minute Ticket FAQ
تحقق من القائمة التالية لمعرفة الحد الأدنى من المتطلبات 2 Minute Ticket.
2 Minute Ticket هي مدعومة على اللغات English