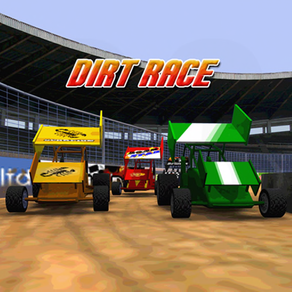 About DirtRace
Don't miss our other games:
Dice War Reloaded
Animal Jigsaw Puzzle
Sushi Girls Mahjong
Devil on the Run
Rocket Dream
Push Puzzle Pets

Charismatix Mobile Games presents:
DirtRace

REQUIREMENTS:
Minimum resolution 1024x768
Requires MacOS 10.6 or higher.

Also available iPad, iPhone, iPod Touch!

Dirt, Oil, Adrenalin!
DirtRace is a one thumb racing game.
You drive in a round racing-track against the clock and against three the other drivers.
Just touch the display to start your engine.
Touch and keep touching to control your car to the left.
Release the touch and the car will drive ahead.
Collect extras to increase your score, avoid oil and water on the track.

Be faster than your opponents, be better than your opponents.
Become the hero of the game!

PROMO TEXT ENGLISCH:
Dirt, Oil, Adrenalin!
The ultimate one thumb racing game !


Description German:
Schmutz, Öl, Adrenalin!

DirtRace ist das ultimativ Ein-Finger-Rennspiel.
Du fährst in einer Runden Rennstrecke gegen die Zeit und gegen drei andere Fahrer.
Einfach auf den Bildschirm tippen, um den Motor zu starten.
Solange der Finger den Bildschirm berührt, steuert das Auto nach links. Wir der Finger vom Bildschirm genommen, fährt das Auto wieder geradeaus.
Sammele Extras um deine Punktzahl zu erhöhen, weiche den Öl und Wasserflecken auf der Strecke aus.

Sei schneller als deine Gegner, sei besser als deine Gegner.
Werde zum Helden des Tages!
تحديث لأحدث إصدار 1.0
Last updated on 16/12/2011
DirtRace FAQ
تحقق من القائمة التالية لمعرفة الحد الأدنى من المتطلبات DirtRace.
DirtRace هي مدعومة على اللغات English