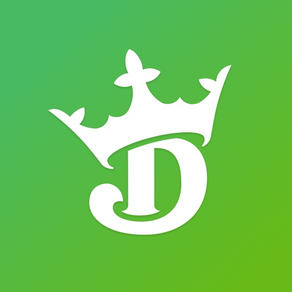 Drafkings - Sports Matchboard
لقطات الشاشة لـ Drafkings - Sports Matchboard
About Drafkings - Sports Matchboard
DrafKings is the ultimate sports app for die-hard sports fans!

Our aim is to keep you informed about all the latest developments in the world of sports. You can access detailed reports from across the globe!

Our matchboard section puts you in the middle of the action. Follow the livescores of your favorite teams and players in real-time!

Stats nerd? We'll satisfy you here! Get team and player info & stats, as well as detailed match previews and recaps.

Wanna have fun during tha game? Not a problem! Try your luck and predict who is the winner in the upcoming match! Find your personal stats of losings and winnings in a separate tab.

Stay on top of the game with Drafkings:
Latest scores and updates
Detailed info about the teams and players
Try your luck in predicting without loosing anything

So, if you're a sports fan, DrafKings is the perfect app for you. Download it now and stay up-to-date!
تحديث لأحدث إصدار 1.3
Last updated on 28/03/2023
الإصدارات القديمة
Version History
- App name adjustment
- Stability bug fixes
- Performance improvements
Stay informed about your favourite sports with DraftKings v1.1!

- Faster livescore updates
- More detailed statistics
- Accurate personal stats

Download and plunge into the world of sports!
Drafkings - Sports Matchboard FAQ
تحقق من القائمة التالية لمعرفة الحد الأدنى من المتطلبات Drafkings - Sports Matchboard.
Drafkings - Sports Matchboard هي مدعومة على اللغات English
بدائل لـ Drafkings - Sports Matchboard