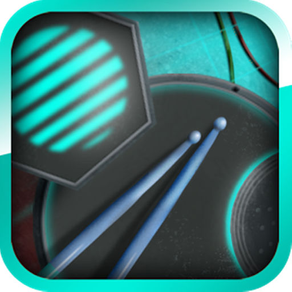 Flexy Drums Beats
Drum Loops & Metronome
لقطات الشاشة لـ Flexy Drums Beats
About Flexy Drums Beats
Get the best drum kits in your iPhone.

This is the closest you can get without a real kit. This is a fun app for drummers and non-drummers alike.

Impress your friends with your chops, or fine tune a beat while away from your kit. You can also play along while listening to songs.
تحديث لأحدث إصدار 9.6
Last updated on 22/12/2017
الإصدارات القديمة
Version History
Various minor improvements.
Various bug fixes and improvements.
Improved performance of drums.
- Updated to audio copy 2
- Performance improvements
Increased stability and bug fixes
Flexy Drums Beats FAQ
تحقق من القائمة التالية لمعرفة الحد الأدنى من المتطلبات Flexy Drums Beats.
Flexy Drums Beats هي مدعومة على اللغات Arabic, Catalan, Chinese, Croatian, Czech, Danish, Dutch, English, Finnish, French, German, Greek, Hebrew, Hungarian, Indonesian, Italian, Japanese, Korean, Malay, Norwegian Bokmål, Polish, Portuguese, Romanian, Russian, Slovak, Spanish, Swedish, Thai, Turkish, Ukrainian, Vietnamese
بدائل لـ Flexy Drums Beats