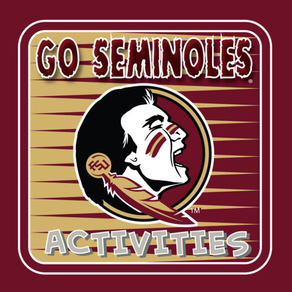 لقطات الشاشة لـ Go Seminoles
About Go Seminoles
Fun for the whole family! The Go Seminoles Activities app features tons of great activities for Florida State University fans of all ages. The app is packed with drawing, games, mazes, crosswords, connect the dots, coloring, trivia, pix puzzles, word search, writing prompts, and dream team player cards!
تحديث لأحدث إصدار 1.5
Last updated on 28/07/2017
Go Seminoles FAQ
تحقق من القائمة التالية لمعرفة الحد الأدنى من المتطلبات Go Seminoles.
Go Seminoles هي مدعومة على اللغات English