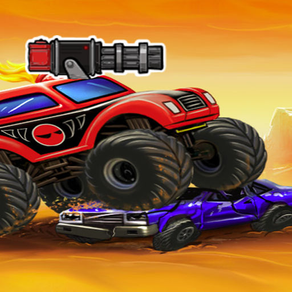 Highway War 2018 - Laser Car
لقطات الشاشة لـ Highway War 2018 - Laser Car
About Highway War 2018 - Laser Car
The road is dangerous, can you survive?

This is an action shooter game where you get to shoot down the enemies air and ground attacks. Survive as long as you can and earn points. Spend those points to upgrade and make additions to your convoy until you can survive to the end of the city. Unlock new cars as you last longer in battle.

How to play:
- Touch and drag to change the direction of the laser gun.
- Destroy enemies!
- Collect coins and buy more cars.
تحديث لأحدث إصدار 1.0
Last updated on 05/01/2018
Highway War 2018 - Laser Car FAQ
تحقق من القائمة التالية لمعرفة الحد الأدنى من المتطلبات Highway War 2018 - Laser Car.
Highway War 2018 - Laser Car هي مدعومة على اللغات Chinese, English, French, German, Japanese
بدائل لـ Highway War 2018 - Laser Car