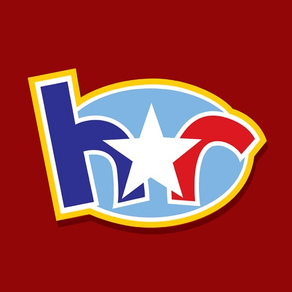 لقطات الشاشة لـ Homestar Runner Stickers
About Homestar Runner Stickers
Turn boring text threads into a confusing mess with over 150 stickers of your favorite characters (and the King of Town) from homestarrunner.com! Lots of animated stickers too!

-Over 180 stickers! 180ish or something. I lost count!
-Dozens of animated stickers
-Resize and rotate for maximum style!
-Layer them to create hilarious monstrosities!
-Cover up an important message with a sticker of Chicken in a Pan so you can have a good excuse for being late!
-All the main H*R characters! Strong Bad! Homestar! Trogdor! 20X6! Cheat Commandos! Old Timey! Random objects like the cow lamp and the stick!

Download H*R background images for playtime fun for all the ages!
Maybe this link works: https://homestarrunner.com/hsr-imessage-stickers

**No Teen Girl Squad. They got their own sticker app!
تحديث لأحدث إصدار 1.0
Last updated on 23/03/2023
سعر Homestar Runner Stickers
Homestar Runner Stickers FAQ
تحقق من القائمة التالية لمعرفة الحد الأدنى من المتطلبات Homestar Runner Stickers.
iPhone
Requiere iOS 11.0 o posterior.
iPad
Requiere iPadOS 11.0 o posterior.
iPod touch
Requiere iOS 11.0 o posterior.
Homestar Runner Stickers هي مدعومة على اللغات Inglés
بدائل لـ Homestar Runner Stickers