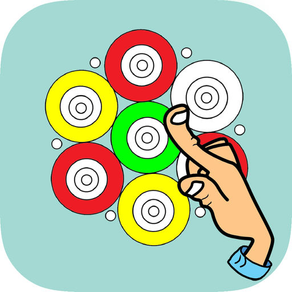 Mandala - Adults Coloring Art Pages
لقطات الشاشة لـ Mandala - Adults Coloring Art Pages
About Mandala - Adults Coloring Art Pages
This is the best colorbook app now available in appstore. Today colorbook is not only for the kids. It is now the hot relaxation trend for the adults.
You can have fun by this relaxing painting experience and refill the energy and let anxiety fade away. This is now become a great antistress color therapy.

This app contains various floral,mandala,polygonal pages for coloring, You can easily color this pages and save it to the storage or share it in the social community.

So have fun with our app.
تحديث لأحدث إصدار 1.0
Last updated on 19/04/2017
Mandala - Adults Coloring Art Pages FAQ
تحقق من القائمة التالية لمعرفة الحد الأدنى من المتطلبات Mandala - Adults Coloring Art Pages.
Mandala - Adults Coloring Art Pages هي مدعومة على اللغات Arabic, Catalan, Chinese, Czech, Danish, Dutch, English, Finnish, French, German, Greek, Hebrew, Hungarian, Indonesian, Italian, Japanese, Korean, Malay, Norwegian Bokmål, Polish, Portuguese, Romanian, Russian, Slovak, Spanish, Swedish, Thai, Turkish, Ukrainian, Vietnamese
بدائل لـ Mandala - Adults Coloring Art Pages