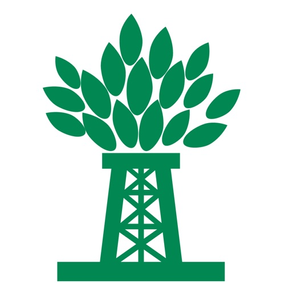 Newpark ILM
8.2
for iPhone, iPod touch
لقطات الشاشة لـ Newpark ILM
About Newpark ILM
Newpark ILM application is developed to have control of the shipments once they leave facility. The most common problem statement with logistics service providers and shippers is that they don't have such control, even if they are running a state of art TMS like OTM. While a TMS can optimize planning and routing, it is relatively constrained when it comes to recording and reporting real-time activities on the ground e.g. what quantity has been picked up, was the delivery complete or did the driver miss a delivery, how much has been delivered, was there any shortage or damage, time stamps for the driver's arrival and departure, recording of returns etc. Delay in recording such events adversely impacts customer service levels and increases logistics costs viz. SLA failures, detention charges, shortage penalties etc.
GPS applications provide only the location of the shipment and use of on-board computers can be quite expensive. A cost-effective approach to overcome such challenges is to leverage the omnipresent smart phone, given the dexterity and savviness of most users today, with a mobile app. Inspirage designed ILM is a next generation mobile app which is designed to work with Oracle 's best of the breed OTM Transport Management System (TMS). It has been configured for various uses cases e.g. a driver-dispatcher interaction, transporter, fleet coordinator etc. The communication with OTM is by using the light weight REST API's designed to work with OTM.
تحديث لأحدث إصدار 8.2
Last updated on 28/09/2021
الإصدارات القديمة
Carrier Login Using nickname.

Version History
Carrier Login Using nickname.

Introducing Mud Engineer role in this version.

Introducing Mud Engineer role in this version
1) Fix for pickup and drop sequence.
2) Unassign Driver and Unassign Truck functionality.
3) Reject option in Driver and Truck login
4) Issue fixes related to map functionality
5) Showing Cargo details with Item Description, Quantity and UOM
6) Navigation for closing the trip on clicking Gate Out at drop stop.
Notification related changes
Notifications update and handlings
Feedback colour change and issue fixes.
Newpark ILM FAQ
تحقق من القائمة التالية لمعرفة الحد الأدنى من المتطلبات Newpark ILM.
iPhone
Requiere iOS 11.0 o posterior.
iPod touch
Requiere iOS 11.0 o posterior.
Newpark ILM هي مدعومة على اللغات Alemán, Hindi, Indonesio, Inglés, Neerlandés, Árabe