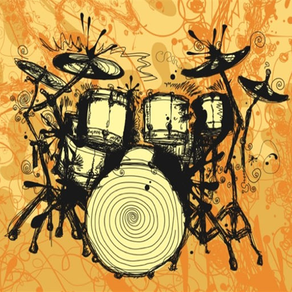 Real Drum Pads Studio
Colorful Drum Kit
لقطات الشاشة لـ Real Drum Pads Studio
About Real Drum Pads Studio
Real Drum Pads Studio is a music recommendation app, drum & bass is one of the most important rising figures in electronic scene worldwide.

Drum and bass also jungle often abbreviated to d&b dnb drum n bass is defined by its focus on fast syncopated breakbeat drum patterns and heavy sub basslines, encompasses influences from many other styles of music such as from dub and reggae to jazz and funk, liquid and minimal drum and bass to neurofunk & tech step.
تحديث لأحدث إصدار 2.0
Last updated on 05/03/2018
الإصدارات القديمة
Real Drum Pads Studio FAQ
تحقق من القائمة التالية لمعرفة الحد الأدنى من المتطلبات Real Drum Pads Studio.
Real Drum Pads Studio هي مدعومة على اللغات English
بدائل لـ Real Drum Pads Studio