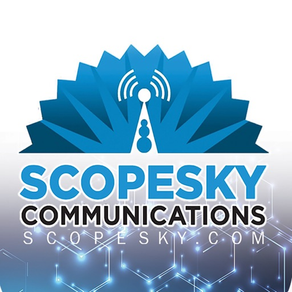 About ScopeSky
ScopeSky Communications gathered the best of Iraqi professionals in information and communication technology all are Iraqi inventors, engineers, and staff who have years of experience in their fields and hold world renowned certificates that show the level of professionalism. The goal of all of this staff is to see Iraq thrive in the field of internet communication to raise the bar for any other company in the benefit of the Iraqi people.
تحديث لأحدث إصدار 1.1
Last updated on 02/07/2019
الإصدارات القديمة
ScopeSky FAQ
تحقق من القائمة التالية لمعرفة الحد الأدنى من المتطلبات ScopeSky.
ScopeSky هي مدعومة على اللغات Arabic, English