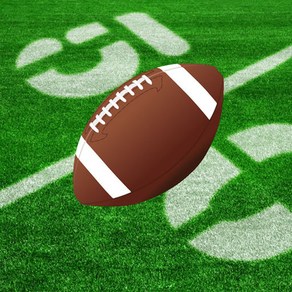 Squares: Match the Score Game
لقطات الشاشة لـ Squares: Match the Score Game
About Squares: Match the Score Game
Squares is a free app that makes watching 'The Big Game' more exciting!

Squares, sometimes referred to as Boxes, originated as an office pool game. Users select squares (or boxes) and win if their Square intersected with the last digits in each teams score.

Create and play Squares for FREE:
- Tap 'Create a Game'
- Name your game and add your teams
- Post your own rules
- Invite your friends with a text message
- Once all your Squares are all selected, you will receive a push message asking you to generate numbers
- Tap the settings and tap generate numbers. The game will randomly choose the numbers (0-9) that correlate with each row and column. THESE NUMBERS ARE RANDOMLY GENERATED, AND CAN'T BE CHANGED.
- Once you generate numbers, all players will receive a push message to alert them that the game has been set and numbers have been generated

Join a Squares game for FREE:
- Tap 'Join a Game' and select the game you'd like to join or search using the game's ID. Then enter the password (created by the games owner) to join the game
- Once joined, tap the Square(s) that you would like to select. Note: Select settings and tap 'View Chat' to see the rules created specifically for this game
- You will receive an alert when your game has started

How to play:
Game owners can make any rules the desire. However, typically when playing "Squares", only the digit furthest to the right of a score (like the 3 in 23) matters for scoring purposes. Example: Say you created a Square's game for football, and you have the Denver on the top row and Seattle on the left column. Let's say the score at the end of the first quarter is Denver 30 and Seattle 21. Simply find the 'Square' where the zero (0) and the one (1) intersect, and the person in that square is the winner!

The Squares owner makes the rules, and should note special rules in the game's chat section. The owner may have winners for each quarter, or may just have a winner at the end of the game. The chat section is an open forum for all players to communicate.

THIS IS NOT DESIGNED FOR GAMBLING!
تحديث لأحدث إصدار 1.3
Last updated on 21/01/2018
الإصدارات القديمة
App updated for iOS 11, some bug fixes.
Version History
App updated for iOS 11, some bug fixes.
Squares: Match the Score Game FAQ
تحقق من القائمة التالية لمعرفة الحد الأدنى من المتطلبات Squares: Match the Score Game.
Squares: Match the Score Game هي مدعومة على اللغات English
بدائل لـ Squares: Match the Score Game