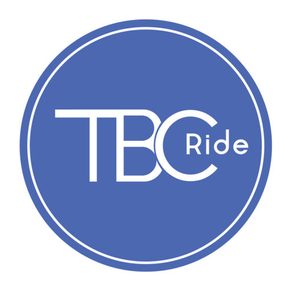 لقطات الشاشة لـ TBC Ride Rider
About TBC Ride Rider
TBC Ride - (Rider App): Giving You A Business Class Experience For Your Journey

With TBC Ride you are getting much more than a taxi, we will make you enjoy a more premium service within minutes at affordable price.

Booking a car with the TBC Ride app is quicker and from the comfort of your home, office or wherever you may be with a tap on the app than going outside to get a cab.

Our fare would be very competitive as we always ensure to balance peak time and off peak time pricing. You can be rest assured that whatever the time of the day you decide to ride with us, the prices will always be competitive and hard to beat.

Requesting your TBC Ride is very easy – This is how it works:
- Download the app and create an account as a rider
- Just open the app and tell us where you want to go.
- The app will use your location so your driver knows where to pick you up.
- You'll know your driver's name and vehicle details, and be able to track their arrival on the map.
- Payment can be made by credit card, cash (in selected cities only),

To help us improve our services, after the ride, you can rate your driver and provide feedback about your TBC Ride experience.

For safety and security reasons both TBC Rider app and Driver app uses GPS tracking during the whole period of your ride as a passenger.

Download the TBC Ride (Riders) app now and get cars for business & personal use in minutes.
تحديث لأحدث إصدار 1.2
Last updated on 08/11/2018
الإصدارات القديمة
TBC Ride Rider FAQ
تحقق من القائمة التالية لمعرفة الحد الأدنى من المتطلبات TBC Ride Rider.
TBC Ride Rider هي مدعومة على اللغات English, Spanish, Tamil