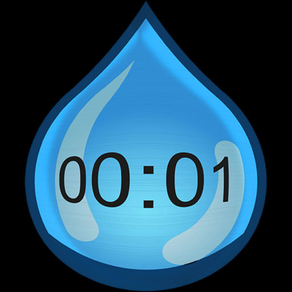 لقطات الشاشة لـ Tic-Tac Drop
About Tic-Tac Drop
Good day!!

Are you one of those people who loses track of time when showering? Or maybe you are going to a meeting and you can't be for too long in the shower? In any case, Tic-Tac Drop is your app.

With Tic-Tac Drop you can programme the time that you want to spend when showering. When you have decided how long will last your shower, start the programme and Tic-Tac Drop will notify you about the remaining time to finish the shower. This way you will always be aware of the time that you are spending in the shower! You can programme and save many types of shower, depending on how much time you want to spend in the shower.

Come on!! Download this app!!
تحديث لأحدث إصدار 1.5
Last updated on 16/09/2017
الإصدارات القديمة
New icons added and some bugs fixed
Version History
New icons added and some bugs fixed
Voice volume has been increased and some bugs related to the voice have been fixed
Tic-Tac Drop FAQ
تحقق من القائمة التالية لمعرفة الحد الأدنى من المتطلبات Tic-Tac Drop.
Tic-Tac Drop هي مدعومة على اللغات English, Spanish