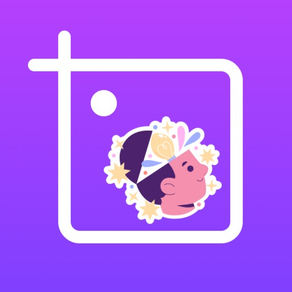 Tinker-Doodle & Meme Pack
لقطات الشاشة لـ Tinker-Doodle & Meme Pack
About Tinker-Doodle & Meme Pack
Come here to enjoy the pleasure of making meme packs. In the process of making meme, you can add your ideas to make your meme more vivid and better bring them closer to each other in social connection.

=====Some of our Features=====

* A variety of cute emoji stickers are available to you, you can choose any one you like and start making them!
* We have very good-looking fancy backgrounds, and these background patterns follow the current trend. In addition to this, you can also choose a solid color as the background color.
* You can add text to the emoji and adjust the font size, color and font shape.

Come and have fun at Tinker-Doodle!
تحديث لأحدث إصدار 1.0.0
Last updated on 26/03/2023
Tinker-Doodle & Meme Pack FAQ
تحقق من القائمة التالية لمعرفة الحد الأدنى من المتطلبات Tinker-Doodle & Meme Pack.
Tinker-Doodle & Meme Pack هي مدعومة على اللغات English
بدائل لـ Tinker-Doodle & Meme Pack