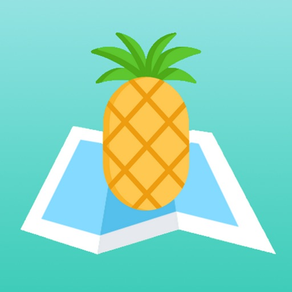 WikiFarms Australia
1.0.0
for iPhone, iPad and more
لقطات الشاشة لـ WikiFarms Australia
About WikiFarms Australia
What is WikiFarms Australia?

WikiFarms Australia is the essential application for backpackers looking for a farm job in Australia. Whether you are looking for a casual job during your trip or aiming to complete your 88 days of farm work to get your Second Year Visa, WikiFarms Australia will be your guide!
The application will help you to be in direct contact with farmers by making available a map with thousands of farms around Australia!
The database is always growing and constantly being updated by our team: companies are added weekly, contacts are regularly verified, making it the largest database for fruit picking jobs in Australia! With more than 2000 companies listed in the app you'll have all the information you need to find a farm job quickly.


So do not wait to get the best farm job tool available in Australia!


What can I do with the app?

WikiFarms Australia makes it easy to find a farm. Simply use the map screen to see exactly where are located the farms. Then tap a site to bring up its description. It will show you the name of the company, type of crops, phone number, and, for some of them, website and email. You can then call the farmers directly from the app and ask them if they need workers. If you are ready to go, you can also start an itinerary from your current location and ask them in person!

The app also allows you to use filters. If you are looking to work in a specific area or to pick a specific type of fruit during a specific time, you can do that!

The app lists also tons of working hostels, tourism offices, working agencies that can give you more information or help to find a job in a specific area.

With the app you can also calculate your 88 days of farm work easily and see if you're ready to apply for the Second (or Third soon!) Year Visa.


Who made WikiFarms Australia?

Fellow backpackers like you created WikiFarms Australia! When we were looking for farm work to get our Second Year Visa, we really struggled knowing where to look for farms! There was some information here and there but nothing really consistent. This is when we started to think about a tool that will have all the farmers at once and WikiFarms Australia started just like that J


Why is the app not free?

We are a very small team working on this project for more than 2 years! As a result, the profit of the app really helps us to make it better day after day. In addition, it also contributes to our travelling passion (which we are sure that if you are here you can relate!)

In addition, you certainly think that most apps are free, but are they really? Most of the time, free apps are full of unwanted and annoying ads and you often have to pay more to have the full use of it.

We made the choice to offer a complete, advertising-free experience for as low of a price as we could make it. Consider that half the price you pay for it goes to taxes and Google share.

The application helps you get what you need the most, find a farm job, and when you will get it, its price will be covered in less than half an hour of work!

Thanks for your purchase and we hope that you'll have a good experience with our app!


Feel free to join us on our Facebook page or to visit our website:
https://wikifarmsaustralia.com/


Are you a farmer looking for workers? You can contact us at: info.wikifarms@gmail.com
We will answer you within 24h.
تحديث لأحدث إصدار 1.0.0
Last updated on 06/11/2019
WikiFarms Australia FAQ
WikiFarms Australia متاح في مناطق أخرى غير البلدان المقيدة التالية:
Costa Rica,El Salvador,Jordan,Latvia,Trinidad and Tobago,Yemen,Kosovo,Zambia,St. Lucia,Mauritius,Namibia,Niger,Bermuda,Algeria,Lebanon,Mauritania,India,Kenya,Paraguay,Singapore,Sierra Leone,Myanmar,Macao,Maldives,Burkina Faso,Montenegro,Tunisia,Ukraine,British Virgin Islands,Bhutan,Panama,Turkmenistan,Botswana,Tanzania,Uganda,Afghanistan,Kyrgyzstan,New Zealand,Belize,Turks and Caicos,Tonga,Lithuania,Swaziland,Fiji,Micronesia,Cambodia,Tajikistan,Bulgaria,Belarus,Congo, Democratic Republic,Jamaica,Mali,South Africa,Bosnia & Herzegovina,Sri Lanka,Nicaragua,Uzbekistan,Guatemala,Guyana,Albania,Brunei Darussalam,Congo,Oman,Qatar,Egypt,Libya,Romania,Solomon Islands,Gambia,St. Kitts and Nevis,Cote Divoire,Palau,Seychelles,Nigeria,Bahrain,Benin,Gabon,Venezuela,Azerbaijan,Dominican Republic,Mozambique,Cameroon,Nepal,Suriname,Zimbabwe,Cape Verde,Cayman Islands,Philippines,Vanuatu,Papua New Guinea,Angola,Cyprus,Grenada,Saudi Arabia,Senegal,Sao Tome & Principe,Bolivia,Morocco,Macedonia,Pakistan,Barbados,Ghana,Montserrat,Chad,Lao Peoples Democratic Republic,Rwanda,Honduras,Malawi,Anguilla,Georgia,Nauru,Bahamas,Guinea-bissau,Kuwait,Kazakhstan,United Arab Emirates,Colombia,Dominica,Moldova,Liberia,Mongolia,Mexico,St. Vincent & The Grenadines,Antigua And Barbuda,Armenia,Iraq,Madagascar
WikiFarms Australia هي مدعومة على اللغات Inglés
تحقق من القائمة التالية لمعرفة الحد الأدنى من المتطلبات WikiFarms Australia.
iPhone
Requiere iOS 10.0 o posterior.
iPad
Requiere iPadOS 10.0 o posterior.
iPod touch
Requiere iOS 10.0 o posterior.
بدائل لـ WikiFarms Australia