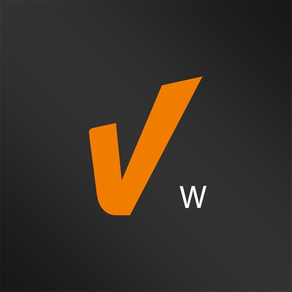 Onventis Workflows
Mobile Business Processes
2.4.1
for iPhone, iPad and more
لقطات الشاشة لـ Onventis Workflows
About Onventis Workflows
Turn back-office burdens into effective business processes with cloud-based workflow solutions for finance and procurement.

Handling workflows on the move means managing processes optimally, regardless of time and place. The Onventis Workflows App provides you with a comprehensive tool for completing your tasks. You and your team are able to act at any time and anywhere.

With it, you can flexibly complete approvals or similar to-dos while on the road. You can view, approve, and reject existing tasks as well as initiate new tasks, regardless of location. Furthermore, you have the possibility to view all files in the database.

HOW TO BENEFIT FROM AUTOMATED WORKFLOWS

SPEED TO MARKET

Develop and deploy business applications faster than ever. Connect internal applications for real-time data exchange and automate the menial tasks so that no human ever has to look at them again.

BUSINESS OUTCOMES

Workflow automation makes data more valuable and readily available. Dig into the visualized data to uncover opportunities and optimize the process to drive business outcomes.

CLOUD NATIVE

Deliver applications to end customers in the cloud: out of the box, fully secured, multi-tenant and available on any web browser or mobile device without any additional effort. All you need is an internet connection.
تحديث لأحدث إصدار 2.4.1
Last updated on 05/07/2023
الإصدارات القديمة
Rework downloading and opening attachments
Version History
Rework downloading and opening attachments
- fixed an error when selecting an amount field of the data form
- maintenance mode support
- access rights for Organisations screen
WorkFlowWise becomes Onventis – From now on you navigate in the world of Onventis.

Following the acquisition of WorkFlowWise by Onventis in 2020, we are continuously working on the seamless integration of all existing products. With this update, the app gets a new name and icon – the original features remain for you.
Fix transaction details view
Fix lookup filtering by description
- Make buttons bigger
- Add auto select for text and number fields
- Apply 'Document required on initiate' setting
- Add iPhone X compatibility
Change settings store location
Fix url autocomplete
- Add 'send to material expert'
- Add 'delegate'
- Add 'assume'
Added: process counter.
Fixed: minor bugs.
Fixed displaying of documents
Organisation cockpit is added.
Some bugs are fixed.
Onventis Workflows FAQ
تحقق من القائمة التالية لمعرفة الحد الأدنى من المتطلبات Onventis Workflows.
iPhone
Requiere iOS 10.0 o posterior.
iPad
Requiere iPadOS 10.0 o posterior.
iPod touch
Requiere iOS 10.0 o posterior.
Onventis Workflows هي مدعومة على اللغات Inglés
بدائل لـ Onventis Workflows