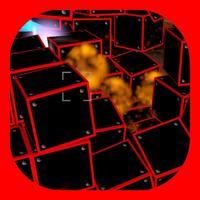 ARBlast
$0.99
ARBlast Description
Blast your way through 3 Phases of 15 Augmented Reality training levels to get the skills necessary in order to conquor the last Phase of 5 Augmented Reality levels of the game. A total of 20 levels.

You will be trained in each Phase for a particular skill needed to give you the best chance of defeating the game.

As you advance through the training Phases it will get more and more difficult.

Master the phases well.

The images and video in this description of ARBlast are of the first few training levels only.

(We don't want to give away too much as YOUR adventure awaits!)


It will BLOW your mind !!!