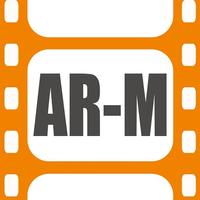 AR-M
Free Get
AR-M Description
「AR-M」は現実の物、空間にさまざまなデジタルコンテンツを付加し、『便利』『感動』をお届けするAR(拡張現実)アプリです。
このアプリを通じて、印刷物から映像が飛び出して見えたり、それらのコンテンツを写真機能で撮影、保存ができ、多人数と情報の共有が可能です。コンテンツはWeb機能とも連携し表示することもできます。
AR-Mをインストールし、ターゲット画像にカメラをかざしてください。

"AR-M" is an Application added a variety of digital information in real world (Argument Reality) and deliver the "a convenient " and "an excitement".

Basically, "AR-M" provide the "AR" service. By using this, its image or contents are popped up from (printed) target. Also,its information are shared with the others in the world and it can be linked with web service.

Install this "AR-M"application in your smartphone and hold it to the target picture !!"